Pakistan's Textile Exports Decline by 9.49% in FY24's Opening Months
August Records a Modest Uptick, but Challenges Persist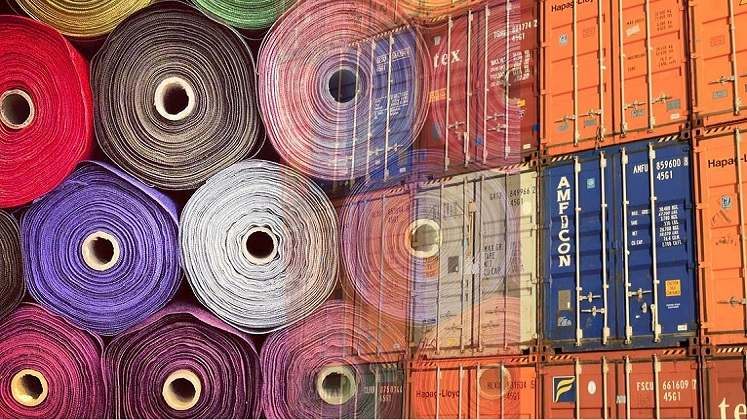 Pakistan's textile group exports have seen a 9.49 percent decrease in the initial two months (July-August) of the fiscal year 2023-24 (FY24), according to data released by the Pakistan Bureau of Statistics (PBS). The exports stood at $2.766 billion compared to $3.056 billion during the same period in FY23.
In August 2023, textile exports experienced a month-on-month (MoM) growth of 10.95 percent, reaching $1.455 billion compared to $1.311 billion in July 2023. However, on a year-on-year (YoY) basis, textile exports declined by 7.65 percent in August 2023 compared to $1.575 billion in August 2022.
Overall, Pakistan's exports during July-August FY24 were at $4.434 billion (provisional), down 6.32 percent from $4.733 billion in the corresponding period of the previous year. August 2023 showed a significant increase in exports, with $2.366 billion (provisional) compared to $2.068 billion in July 2023, marking a 14.41 percent rise. Nonetheless, this figure was 4.71 percent lower than the $2.483 billion in August 2022.
Leading commodities in August 2023 exports included Knitwear (Rs. 117,892 million), Readymade garments (Rs. 83,447 million), Bed wear (Rs. 74,081 million), Cotton Cloth (Rs. 47,002 million), Cotton Yarn (Rs. 30,793 million), Towels (Rs. 25,567 million), Madeup articles (excl. towels & bedwear.) (Rs. 18,377 million), Rice Others (Rs. 18,073 million), Rice basmati (Rs. 16,271 million), and Meat and meat preparations (Rs. 11,210 million).
This decline in textile exports poses challenges for Pakistan's economy, necessitating measures to revive this vital sector.