Price of Gold in Pakistan Witnesses Significant Decline, Reaching New Lows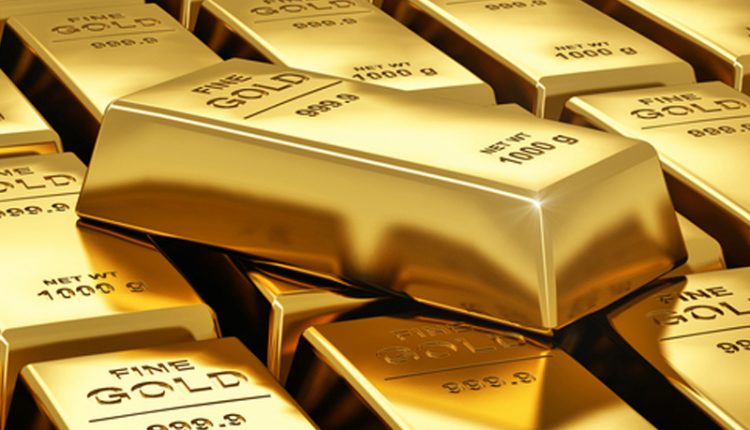 In a surprising turn of events, the price of gold in Pakistan experienced a substantial decrease on Monday, reaching a new low of Rs. 207,200 per tola.
According to data released by the All-Pakistan Sarafa Gems and Jewellers Association (APSGJA), the price of 24-carat gold dropped by Rs. 8,800 per tola, settling at Rs. 207,200. Similarly, the price of 10 grams of gold decreased by Rs. 7,554, closing at Rs. 177,641.
This recent drop in gold prices signifies a significant deviation from the all-time high of Rs. 240,000 per tola, which was recorded on May 10. After months of consistent growth, the price of gold experienced a significant decline of Rs. 20,200 per tola in the previous month of June.
On the international market, spot gold observed a decline of 0.3 percent, reaching $1,913.88 per ounce at 1222 GMT. Additionally, US gold futures also experienced a decrease of 0.4 percent, closing at $1,921.8.
These fluctuations in the international gold market have played a pivotal role in influencing the local prices of gold in Pakistan. Factors such as global economic conditions, geopolitical tensions, and fluctuations in currency exchange rates all contribute to the volatility of gold prices.
The recent decrease in gold prices has attracted the attention of investors and individuals interested in purchasing the precious metal. This decline may present an opportune moment for individuals to invest in gold or acquire gold jewelry at comparatively lower prices.
As the gold market continues to evolve, it is important for investors and consumers to stay updated with the latest price trends and make informed decisions regarding their gold-related investments.
The APSGJA and other industry experts closely monitor market trends and provide regular updates on gold prices to assist consumers and traders in making well-informed decisions. It is advisable for individuals interested in gold to consult with reputable jewelers or financial experts to ensure they navigate the market effectively.
It remains to be seen how the price of gold will fluctuate in the coming months. As always, market dynamics and various external factors will continue to shape the future of gold prices, both domestically and internationally.