Rupee Makes Strong Recovery: Gains Against US Dollar, Euro, and UAE Dirham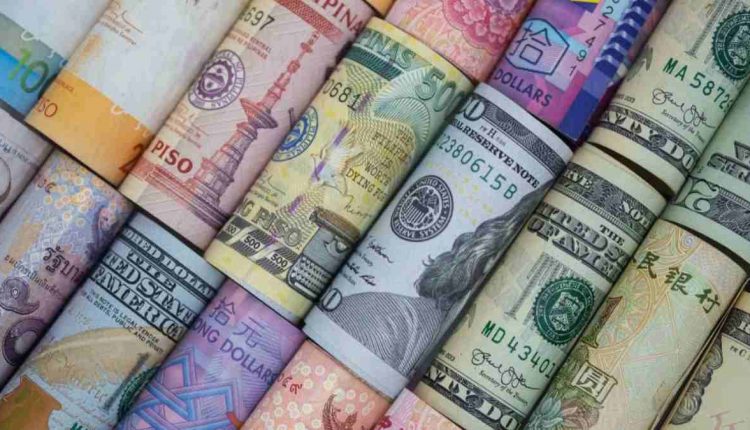 In a positive turn of events, the Pakistani rupee showed resilience and made gains against the US Dollar, Euro, and UAE Dirham in today's intraday trade. The rupee opened at 277.35 against the US Dollar in the interbank market but quickly regained its footing.
By 11 AM, the rupee had stabilized and climbed to 277, marking a significant increase of 35 paisas against the greenback. Throughout the day, it remained within the same range, with traders predicting that the interbank rate would close higher than the previous day's decline.
The open market rates maintained stability in the range of 280 to 284 for various currency counters. Ultimately, the Pakistani rupee appreciated by 0.13 percent to close at 277.04, gaining 37 paisas against the US Dollar by the end of the trading day.
Meanwhile, the informal exchange rate also witnessed a recovery. At 11:30 AM, it rose to the 279 level before slightly declining to 280. However, certain undocumented channels reported even higher rates, reaching as high as 297.
Today's gains align with the projections previously anticipated by traders. The market's volatility is expected to continue until July 12 when the International Monetary Fund (IMF) Executive Board is scheduled to meet and potentially approve an initial tranche of $1.1 billion for Pakistan. This disbursement is part of the $3 billion Standby Agreement (SBA) aimed at providing financial support to the cash-strapped nation.
Traders suggest that the rupee's trajectory could go either way following the IMF Executive Board meeting. While cash counter activity has decreased, the lifting of restrictions on Letters of Credit (LCs) could lead to a potential rise. The current trend observed this week is anticipated to persist for the next few months. Additionally, apart from the IMF drawing rights, an additional couple of billion dollars from countries like Saudi Arabia (KSA) and the United Arab Emirates (UAE) could potentially position the Pakistani rupee below 270, albeit marginally.
In terms of the overall exchange rate performance, the rupee has witnessed a decline of nearly Rs. 51 since January 2023. Compared to April 2022, it has devalued by over Rs. 99 against the US Dollar. Today alone, the rupee gained 37 paisas against the dollar, demonstrating its strength.
Furthermore, the rupee showcased bullishness against other major currencies in the interbank market. It gained 10 paisas against the UAE Dirham (AED), 10 paisas against the Saudi Riyal (SAR), and 12 paisas against the Pound Sterling (GBP). In addition, it appreciated by 27 paisas against the Australian Dollar (AUD), 74 paisas against the Canadian Dollar (CAD), and Rs. 1.30 against the Euro (EUR) in today's interbank currency market.
These positive developments in the rupee's performance against various currencies provide a glimpse of stability and resilience in Pakistan's foreign exchange market.