Rupee Suffers 6th Consecutive Day of Losses Against US Dollar, Trading Below 286
Dollar Dominates as Pakistani Rupee Depreciates Continuously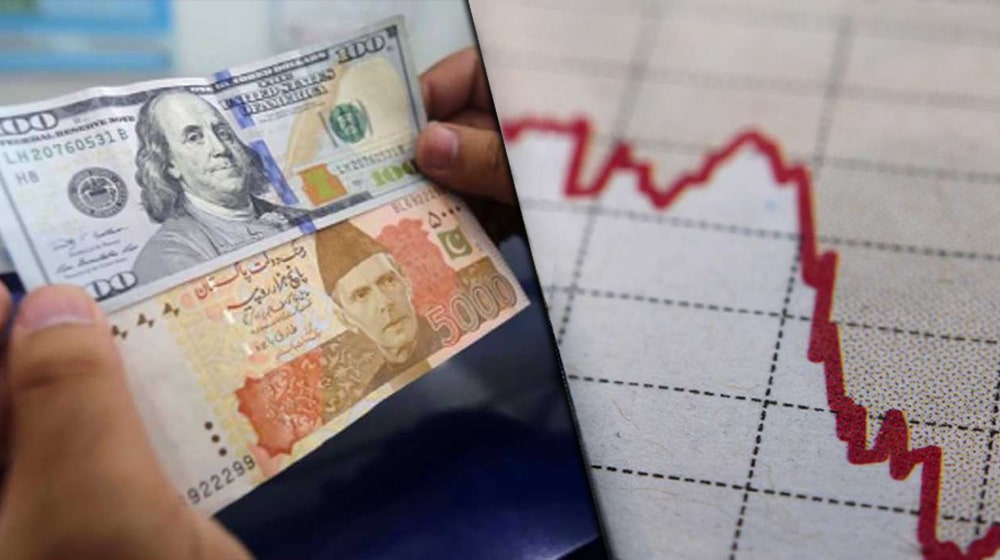 The Pakistani rupee continued its downward trend against the US Dollar, experiencing losses for the sixth consecutive day in the interbank market. Today's trading began with the rupee opening at 285, but it quickly fell to as low as 286.725 against the greenback, losing around 60 paisas.
Throughout the day, the currency struggled to recover and fluctuated between 286 and 287 levels. The open market rates ranged from 290 to 298 for the US Dollar.
At the close of the day's trading, the PKR depreciated by 0.58 percent, reaching 286.81 against the dollar, after losing Rs. 1.66 throughout the day. Informal exchange rates in Hundi transactions hovered around 298-305, with some channels reporting even higher rates at 309.
Despite the recent rupee depreciation, there is a positive development as China has agreed to extend the deadline for the repayment of Pakistan's publicly guaranteed debt of over $2 billion by an additional two years. The country's foreign exchange reserves have seen a significant increase, mainly due to inflows from Saudi Arabia, the United Arab Emirates (UAE), and the International Monetary Fund (IMF).
As of July 14, the foreign currency reserves held by the State Bank of Pakistan (SBP) stood at $8.727 billion, a substantial increase from $4.524 billion recorded on July 7. The overall liquid foreign currency reserves, including those held by banks other than the SBP, reached $14.065 billion, up by $4.227 billion from the previous week.
Market analysts are closely observing the exchange rate fluctuations, and some have noted that anomalous premiums are distorting the black market rates. The ongoing volatility in the rupee's value is attributed to uncertainties and sentiments surrounding the upcoming General Elections.
Since January 2023, the rupee has seen a decline of nearly Rs. 61 against the US Dollar, and the situation is even more severe since April 2022, with a drop of over Rs. 110.
In addition to its performance against the US Dollar, the rupee also experienced losses against other major currencies in the interbank market today. It lost 45 paisas against the Saudi Riyal (SAR), 44 paisas against the UAE Dirham (AED), 52 paisas against the Canadian Dollar (CAD), and 71 paisas against the Pound Sterling (GBP). However, it gained 53 paisas against the Euro (EUR) and Rs. 1.11 against the Australian Dollar (AUD) in today's interbank currency market.