Startup Funding Plummets by 95% in Pakistan, Reaching Lowest Levels Since 2020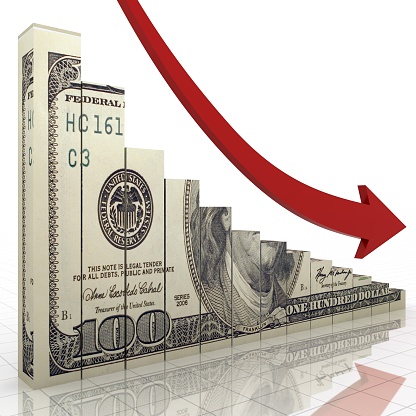 The startup ecosystem in Pakistan experienced a significant setback in the second quarter of 2023, with funding hitting its lowest point since 2020. According to data released by Data Darbar, investments in startups plummeted to a mere $5.2 million during the period from April to June 2023.
This staggering decline reflects a 95 percent year-on-year (YoY) decrease and a 77.5 percent quarter-on-quarter (QoQ) decrease from the corresponding figures of $104.1 million and $23.1 million, respectively.
The number of startup deals also witnessed a sharp decline, with only eight deals recorded during this period, marking a 65.2 percent YoY decrease.
The gloomy state of startup funding is not limited to Pakistan but has been observed globally, particularly in Asia. Venture capital investments in the region have fallen below pre-COVID levels. Crunchbase reported that global startup funding decreased by 44 percent YoY to $22 billion in May 2023, although the latest global data for the most recent quarter is yet to be released.
The average deal size in Pakistan's startup ecosystem dropped significantly to $743,000 in Q2 2023, a sharp decline from the previous year's $4.7 million and the lowest figure since Q1 2019. Similarly, the median deal value stood at $500,000, the lowest since Janu ary-March 2021. Consequently, the size-to-median gap has shrunk to its lowest level of $243,000.
Most of the funding activity was concentrated in the early-stage category, with four seed rounds and three accelerator rounds. Only one deal, Abhi's partnership with BlueEx, could be classified as post-IPO.
Among the sectors, fintech emerged as the dominant industry, accounting for half of the total investments with $4 million. Automotive also gained some attention after a period of relative quiet, thanks to the emergence of OkayKer.
Overall, the total investment in startups during the first half of 2023 amounted to $28.3 million, marking a significant 60 percent decrease from the same period last year. The decline was even more pronounced, reaching 98 percent, compared to the $276.9 million raised in the first half of 2022.
The number of transactions also experienced a sharp decline, with only 16 deals recorded during this period, the lowest figure since the second half of 2020 and the joint lowest by the number of deals since the second half of 2019. This data points to a challenging period for startup funding in Pakistan's entrepreneurial landscape.