TERF Acknowledged for Boosting Pakistan's Exports, Says Textile Council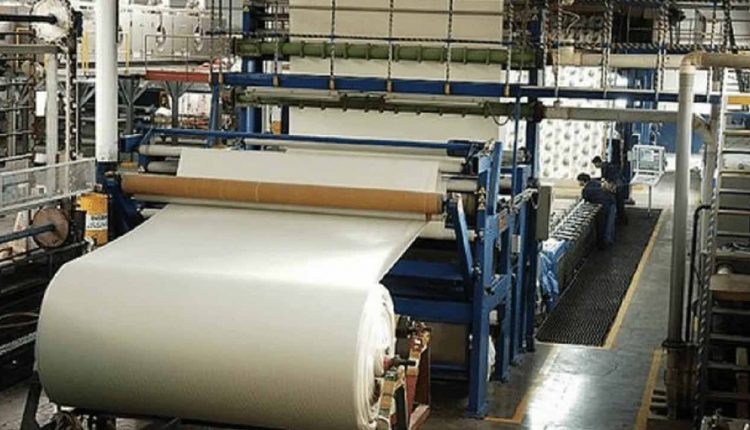 The Pakistan Textile Council (PTC) recently released a comprehensive statement addressing the impact of the State Bank of Pakistan's (SBP) Temporary Economic Refinance Facility (TERF) on the country's exports and industrial growth. The PTC highlighted the significance of TERF in supporting Pakistan's manufacturing sector during the unprecedented times brought about by the Covid-19 pandemic.
TERF was introduced by the SBP as part of its Covid-19 relief package in April-May 2020, with a sunset date set for March 2021. According to the PTC, this facility played a vital role in enhancing Pakistan's productive industrial capacity and creating employment opportunities, thus pushing the boundaries of economic growth.
The PTC's statement emphasized that the SBP's Monetary Policy Committee (MPC) took proactive measures to counter the negative impact of reduced economic activity. In May 2020, the policy rate was reduced by 100 basis points to 8 percent, following a significant cut of 525 basis points in the previous two months. In an effort to mitigate the contracting effects of the pandemic, the policy rate was further reduced to 7 percent on June 25, 2020.
TERF was a well-defined and focused initiative aimed at supporting the wider economy and equipping investors with the means to navigate the uncertainties of the Covid-19 era. It successfully achieved its objectives, providing financing exclusively for machinery, whether imported or locally manufactured against import or inland LCs (Letter of Credits). The funding provided through TERF had a multiplier effect, attracting additional investment in building infrastructure and ancillary facilities. It is worth noting that TERF loans were offered at a maximum interest rate of 7 percent, aligning with the reduced policy rate introduced in June 2020.
The PTC highlighted that TERF played a significant role in driving capital investments across various sectors, leading to a subsequent surge in exports. The textile sector, in particular, benefited from TERF-funded investments, which facilitated the development of an efficient and productive value chain. This resulted in the production of higher-quality products, increased capacity, and ultimately, higher export volumes.
However, the statement also shed light on the larger issue of limited access to long-term funding at competitive rates for exporters. While TERF addressed this challenge effectively, the PTC emphasized the need for long-term capital availability at competitive rates. It called for a comprehensive approach that focuses on the development of capital markets to ensure sustained access to funding for exporters and competitiveness in the global market.
The PTC's recognition of TERF's role in stimulating export growth and industrial development underscores the importance of targeted initiatives and supportive financial measures in driving economic progress. It also highlights the need for continued efforts to address long-term funding challenges and create an enabling environment for sustained growth in the export sector.