UAE Expresses Strong Interest in Investing in Pakistan's Renewable Energy Sector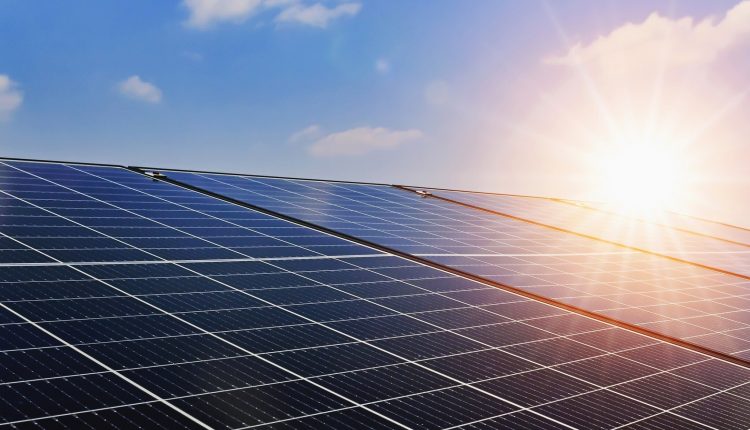 The President of COP28 and United Arab Emirates (UAE) Minister of Industry and Advanced Technology, Sultan Ahmed Al Jaber, has expressed a keen interest in exploring investment opportunities in Pakistan's renewable energy sector. This significant development comes as part of efforts to strengthen bilateral relations between the two countries and foster collaboration in the field of sustainable energy.
During a productive conversation with Federal Minister for Climate Change & Environmental Coordination, Sherry Rehman, during his day-long official visit, Minister Al Jaber emphasized the UAE's eagerness to identify investment projects for both the public and private sectors. He expressed a strong desire to work closely with Pakistani counterparts to facilitate mutual growth and development.
Of particular focus was the alternative energy space, with Minister Al Jaber highlighting the UAE's enthusiasm to collaborate with Pakistan in advancing renewable energy assets. He stressed the UAE's intention to leverage its scale and capital to support the growth of renewable energy projects in Pakistan. This demonstrates the UAE's commitment to sustainability and its recognition of Pakistan's potential as a key player in the renewable energy sector.
In addition to renewable energy, the UAE minister also expressed interest in the conventional energy sector. He expressed a willingness to engage in discussions regarding the supply of products and liquefied natural gas (LNG), highlighting the UAE's multifaceted approach towards energy cooperation with Pakistan.
According to a press release issued prior to the visit, the President of COP28 is visiting Pakistan on an official invitation extended by Climate Change Minister Sherry Rehman. The purpose of this visit is to share Pakistan's progress on climate and environmental goals, laying the groundwork for productive discussions leading up to the COP28 conference to be held in the UAE.
As part of his visit, Minister Al Jaber will also have the honor of calling upon Prime Minister Shehbaz Sharif. This meeting is expected to further strengthen the ties between the two nations and provide an opportunity to discuss potential areas of cooperation and investment.
The keen interest shown by the UAE in Pakistan's renewable energy sector is a testament to the growing recognition of Pakistan's untapped potential and favorable investment climate. It opens up new avenues for collaboration, technology transfer, and investment inflows that can drive the development of sustainable energy projects in Pakistan. The UAE's expertise and resources, combined with Pakistan's abundant renewable energy resources, create a promising foundation for a mutually beneficial partnership that can contribute significantly to the global transition towards clean and renewable energy sources.