Cambridge A-Levels Students in Pakistan Organize Peaceful Protests Against Unjust Grading
Pakistani Cambridge A-Levels Students Rally Against Unfair Grading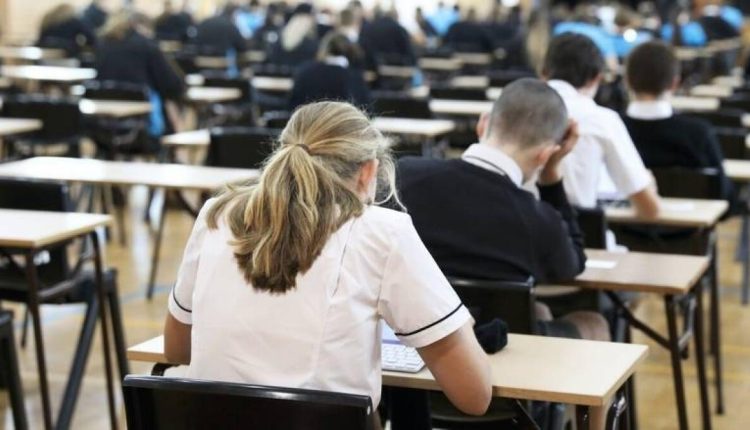 International students pursuing Cambridge International Education in Pakistan have taken a bold step to address their concerns over the unjust grading in the 2023 results. A series of peaceful protests are scheduled to take place across three major cities in the country, highlighting the students' dissatisfaction with their examination outcomes.
The protests, set to occur on consecutive days, have been organized in response to the recently released A-Levels results. The students have expressed disappointment on various social media platforms after receiving lower grades than expected from the Cambridge International Examinations (CIE). This issue has sparked a broader conversation, with notable figures from both political and civil society circles voicing their support for the students' cause.
The students have chosen significant locations for their protests. The first gathering is planned for Monday, August 14, at 4 PM, at the Islamabad Press Club. The following day, on Tuesday, August 15, a protest will take place at 3:30 PM at the Lahore Press Club. Simultaneously, students in Karachi will convene at the Karachi Press Club, emphasizing unity across different regions of the country.
Renowned journalist Hamid Mir has expressed his concerns over the situation, deeming it unfortunate that Pakistani students feel compelled to take to the streets to contest the unjust grading. He took to social media, sharing an image of the protest call while stressing the impact of the May 9th violence that led to the cancellation of exams.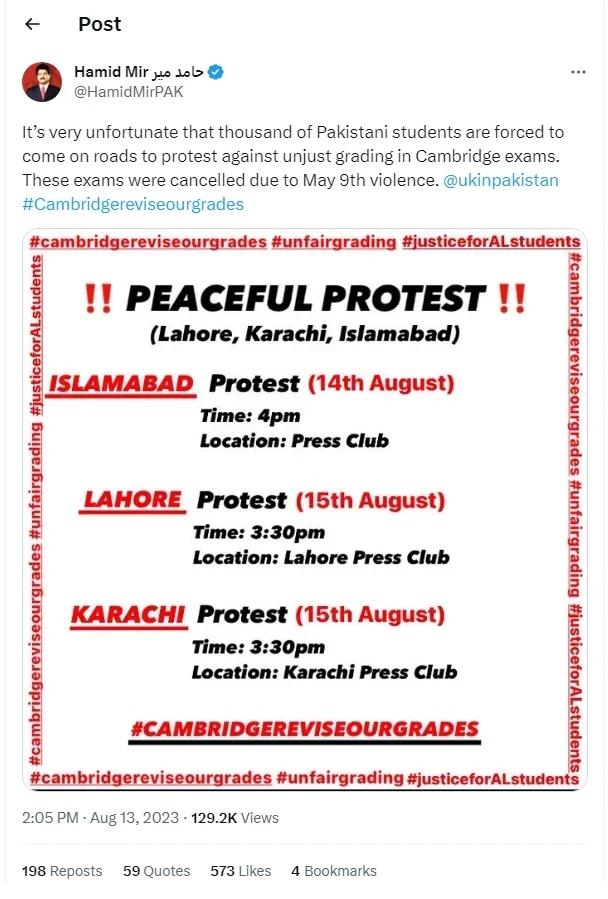 Chaudhry Fawad Hussain, a former leader of the PTI party, has joined the conversation, attributing the situation to the existing challenges in Pakistan's education system. He highlighted the irony of a nation that invests significantly in enabling students to take Cambridge exams for British certificates while struggling to enhance its own educational framework.
The backdrop to this controversy includes the cancellation and rescheduling of multiple examinations and educational activities due to widespread political unrest that occurred on May 9th, 10th, 11th, and 12th. Amidst this turmoil, students found themselves lacking appropriate options to sit for the exams on later dates, and many reported feeling unfairly treated due to the rescheduling of their examination days.
Maryam Nawaz Sharif from the PML-N party has called for a review of the grading system. She has echoed the sentiments of countless students who have expressed dissatisfaction with this year's CIE grading. Maryam emphasizes that the grading appears to favor British students disproportionately and implies that Pakistani students are being treated unfairly.
As these international students gather for peaceful protests, their collective voice calls for a more equitable grading system, one that accurately reflects their hard work and dedication. The events underscore the importance of addressing educational discrepancies and fostering an environment where Pakistani students can excel on a global platform.