Child Sexual Abuse: Punjab to Educate
Empowering Punjab's Youth: Combating Child Sexual Abuse Through Education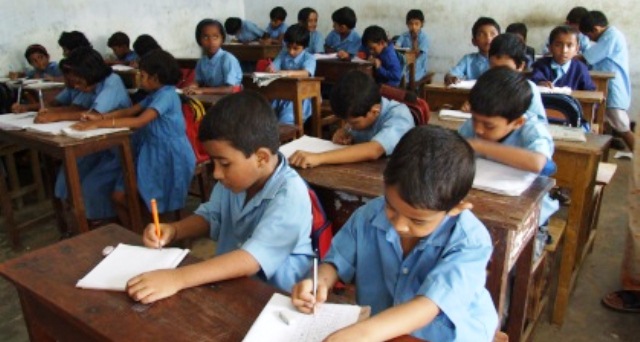 In a determined effort to combat the distressing surge of child sexual abuse incidents, the Punjab government has taken a momentous step by implementing a comprehensive educational program on the subject for schoolchildren across the province. Recognizing the urgent need to address this grave issue, the Department of School Education has issued clear directives to educational authorities in all districts, stressing the paramount importance of educating students about child sexual abuse and its prevention. This initiative aims to empower children with knowledge, awareness, and tools to safeguard themselves against potential threats.
The program is designed to equip students with the necessary understanding to identify suspicious individuals and recognize inappropriate behavior. Through informative lectures and interactive sessions, teachers and school administrators will guide students on how to respond appropriately and seek help in case they encounter any form of sexual harassment or abuse. Encouraging an open and supportive environment, students will be actively urged to share any information they may have regarding violence or abuse against children within the school premises.
The rising incidence of child sexual abuse in Punjab has alarmed authorities and prompted the government to take proactive measures. According to recent data from the Punjab home department, the first half of this year alone saw a distressing 1,390 reported cases of child abuse in the province. This unsettling trend has sparked concerns among parents, educators, and policymakers alike, making it imperative to adopt a proactive approach to protect the young generation from harm.
By introducing child sexual abuse education at schools, the Punjab government aims to foster a culture of safety, empathy, and vigilance. In addition to raising awareness among schoolchildren, the initiative also seeks to sensitize parents, teachers, and communities about their crucial role in safeguarding children from potential predators. Together, the collective effort of the government, educational institutions, and society as a whole can contribute to creating a safer environment for children and prevent such harrowing incidents from recurring in the future.
With this commendable initiative, Punjab is taking a significant stride towards addressing child sexual abuse comprehensively and proactively. By equipping young minds with knowledge and awareness, the province hopes to empower its children to protect themselves and foster a society where every child can thrive without fear or harm. The success of this program will depend not only on its implementation but also on the collective commitment of all stakeholders to prioritize the well-being and safety of Punjab's children.