Governor Sindh Launches Innovative IT Education Program to Empower Youth
Kamran Tesori Unveils a Path to Success: A New Chapter for Youth Education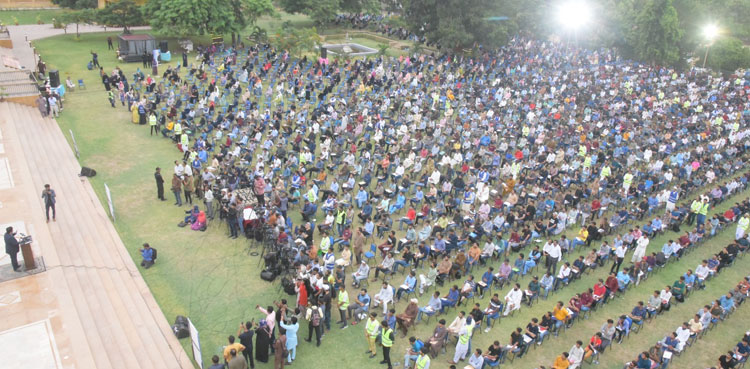 Governor Sindh, Kamran Tesori, has introduced a groundbreaking initiative to support young participants of the IT course test. Addressing the Chowrangi Har Azadi rally, Governor Tesori voiced concerns over essential amenities while criticizing unfulfilled promises of job creation and housing.
In a determined stance, Tesori highlighted the city's ownership and criticized political rhetoric. He emphasized his commitment to public service, vowing to stand by and represent the people.
Regarding the IT course test results, Governor Tesori disclosed that 50,000 candidates successfully passed, while 4.5 lakh did not meet the requirements.
In a bid to empower all youth, Tesori unveiled a dual strategy. Those who succeeded will benefit from year-long classes at the Governor's House. Meanwhile, for those who did not qualify, an innovative online IT course will be accessible from the comfort of their homes.
Governor Kamran Tesori's forward-thinking approach aims to create equal opportunities and enhance IT education, showcasing his dedication to the advancement of Sindh's youth.