Government of Gilgit-Baltistan and Nestlé Pakistan Unite for Nutritional Education
Collaboration Aims to Promote Healthier Kids and Sustainable Practices in Gilgit-Baltistan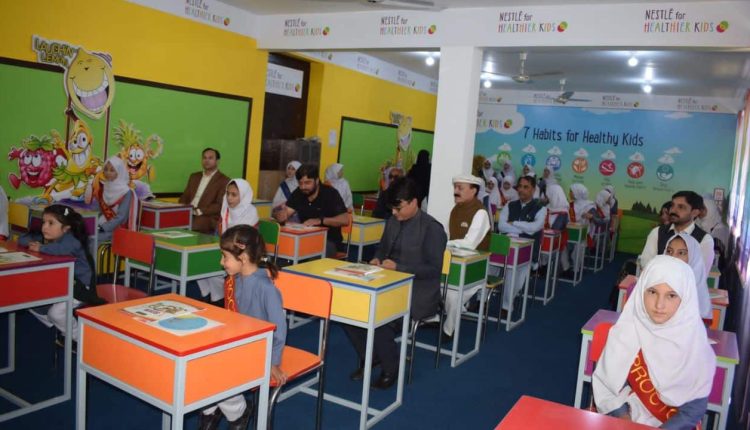 The Government of Gilgit-Baltistan and Nestlé Pakistan have joined forces to launch the Nestlé for Healthier Kids (N4HK) initiative in the region. This partnership aims to promote nutritional awareness and sustainability education. The inaugural event took place at KG Model School for Girls in Skardu, where 250 teachers were trained. The goal is to impact over 15,000 children in Gilgit, Skardu, Shigar, and Kharmang through the N4HK program.
N4HK, a global initiative by Nestlé, focuses on educating children about healthy nutrition, hydration, hygiene, and active lifestyles. The N4HK rooms in partner schools serve as valuable resources to reinforce the importance of good nutrition among students.
Mohyuddin Ahmad Wani, Chief Secretary Gilgit Baltistan, emphasized the importance of this partnership in instilling healthy habits in children. Commissioner Baltistan, Shuja Alam, commended Nestlé's efforts in promoting sustainability practices.
Sheikh Waqar Ahmad, Head of Corporate Affairs & Sustainability, Nestlé Pakistan, expressed excitement about expanding the N4HK initiative to more regions. The program aligns with the United Nations Sustainable Development Goal 3 (Good Health and Well-Being).
In addition to this educational initiative, Nestlé Pakistan is collaborating with the Gilgit Baltistan government on the Clean Gilgit-Baltistan project. This includes recycling up to 1,000 tons of plastic and packaging waste by 2023, installing waste management equipment, and promoting sustainable practices among the younger generation.