HEC Implements Ban on Recognizing New Colleges and Institutions by Universities to Ensure Educational Quality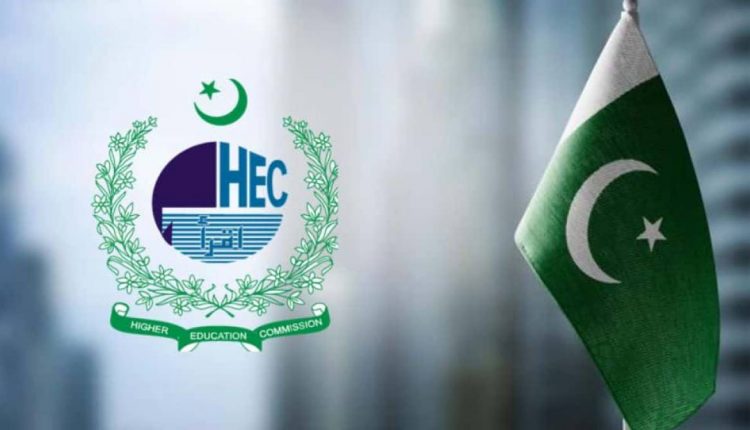 In a bid to enhance the quality of education, the Higher Education Commission (HEC) has imposed a comprehensive ban on universities granting new affiliations to colleges and institutions, including affiliations in various programs.
This decision is part of the HEC's ongoing review of the Affiliation Policy/Criteria, which aims to raise the standards of higher education in the country and address the concerning practice of certain public sector universities granting affiliations to colleges and institutions lacking essential infrastructure, faculty, and auxiliary facilities, despite explicit directives from the HEC.
To ensure immediate compliance with the revised criteria, all public sector Higher Education Institutions (HEIs) with the authority to grant affiliations are instructed to cease the granting of new affiliations for both colleges/institutions and programs.
However, the extension of affiliation for programs and colleges/institutions that are already affiliated is allowed, provided that an HEC nominee is included as a member of the Affiliation Committee during the renewal process.
Furthermore, public sector HEIs are required to promptly retract any advertisements related to granting affiliations that have been published in print or social media platforms.
Failure to adhere to these directives will result in non-recognition and non-attestation of degrees issued by non-compliant HEIs, and the HEC will be compelled to initiate appropriate actions in accordance with the Standard Operating Procedures (SOPs).
This move is in accordance with the HEC's authority under Ordinance No. LIII of 2002 (Amendment Act No. XXI of 2021 and Second Amendment Act No. XXII of 2022), specifically Section 10-1(a), which empowers the HEC to establish policies, guiding principles, and priorities for HEIs to promote Pakistan's socio-economic development. Additionally, Section 10-1(d) grants the HEC the power to prescribe conditions for the establishment and operation of institutions, including those outside the state educational system.
The implementation of this ban signifies the HEC's commitment to raising the standards of education in the country and ensuring that affiliated colleges and institutions meet the necessary criteria for providing quality education. By curbing the practice of granting affiliations to inadequately equipped institutions, the HEC aims to safeguard the reputation and credibility of higher education in Pakistan.
The HEC's review and revision of the Affiliation Policy/Criteria represent a significant step toward fostering a robust and quality-oriented higher education system in the country. It is essential for universities, colleges, and institutions to comply with these measures and actively contribute to the elevation of educational standards in Pakistan.