Karakoram University in Financial Trouble – What's Next?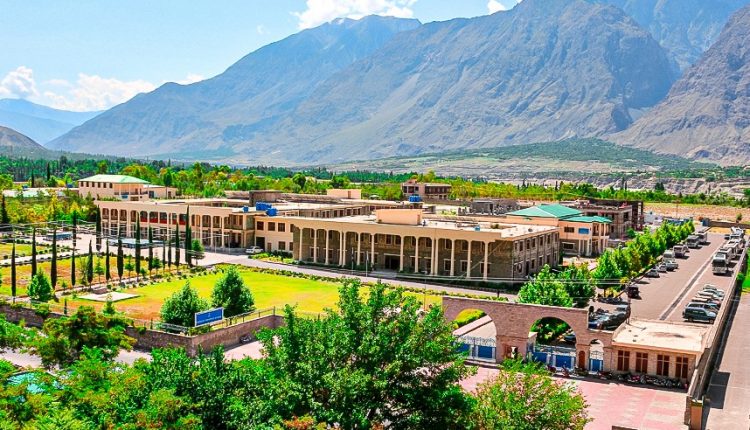 Pakistan, Gilgit-Baltistan: A dark cloud hovers over the future of students as Karakoram International University (KIU), the educational gem of Gilgit-Baltistan, teeters on the edge of closure due to a daunting financial crisis.
Insiders and faculty members have revealed that the university, founded in 2002 under the Universities Act, 2002, has been grappling with a series of financial blows that have shaken its stability.
A major blow came from the Higher Education Commission (HEC) itself, which terminated the university's regular and private degree programs, including B.Ed., BA, and M.A. The aftermath of hastily introducing B.Sc. and two-year Master's programs without proper planning resulted in an annual financial hemorrhage of approximately Rs 100 million.
Adding to the university's woes was the HEC's decision to establish three satellite campuses in Hunza, Ghazar, and Diamer districts, later merging them with the main campus. Unfortunately, the Diamer campus confronted security and logistical issues, significantly amplifying operational costs.
A further blow was struck by the Gilgit-Baltistan government's move to detach its colleges and schools from KIU's examination department, affiliating them instead with the Federal Board of Intermediate and Secondary Education (FBISE) Islamabad. This shift created an additional yearly deficit of around Rs 100 million for the university.
However, KIU is not without its share of self-inflicted challenges. The university introduced various extraneous and unpopular degree programs like mining engineering and earth sciences, alongside establishing needless "learning centers" in Yasin and Gakhta. These missteps further strained the university's already tight budget.
Experts and KIU personnel have rallied around a few strategies to salvage the institution's financial standing and avert its untimely demise.
One recommendation involves amending the KIU Act of 2008 to include the Gilgit-Baltistan Government as a statutory body for the university, mirroring the structure of other public institutions nationwide. Another proposal is the appointment of the Governor of Gilgit-Baltistan as the Chancellor, ensuring consistent provision of annual provincial grants and support.
Streamlining is also suggested, including phasing out or securing extra funding for KIU's three campuses, discontinuing redundant degree programs, and re-evaluating high-cost campus offices. Leasing out university-owned assets like auditoriums, guest houses, and even shopping plaza land is proposed.
Additionally, staff reshuffling within the examination department and the satellite campuses, alongside a request for augmented budget allocation and special grants from HEC, have been put forth. An emphasis on elected representation in the university's academic council, syndicate, and senate is also deemed crucial.
Lastly, HEC is implored to allocate an augmented budget and offer special awards as compensation for terminated initiatives.
KIU's Director of Media, Mir Tazeem, underscores the urgency of the situation, having persistently appealed to HEC for remedial action. As he articulates, "The predicament worsens by the day; immediate resolution is imperative."
When probed for comment, Ayesha Ikram, a senior HEC official, acknowledged the situation and deferred to the university administration for more details. HEC Director of Media, Waseem Khaliq Dad, stressed HEC's adherence to formula-based funding, urging universities to utilize the allocated funds judiciously.
With uncertainty looming, KIU and its stakeholders remain steadfast, seeking the necessary lifelines to keep the institution's beacon of education and enlightenment alive.