Navigating the Pathway to Canadian Education: Career Canada Co Illuminates Academic Dreams for Pakistani Students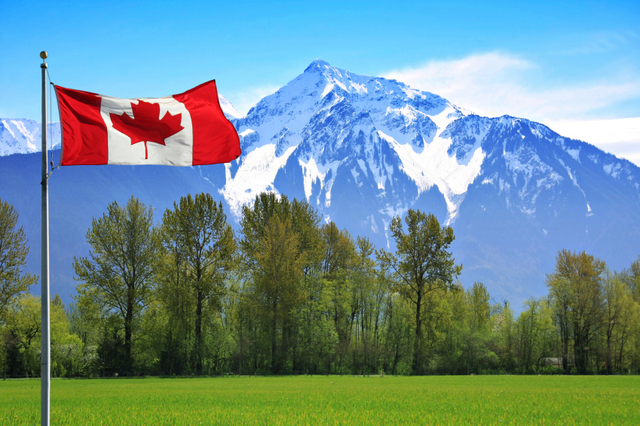 The pursuit of international higher education is a transformative journey filled with both challenges and opportunities. In recent years, an increasing number of students from Pakistan have been drawn towards Canada, enticed by its top-tier education system and promising career prospects. As the demand for Canadian education grows, students often find themselves navigating a complex process of choosing the right institution, securing admission, and obtaining visas. To simplify this journey, educational consultancies play a vital role. One such consultancy making significant strides in this field is the recently launched Career Canada Co (CCC).
Making Canadian Education Accessible
Career Canada Co is a premier educational consultancy that recently established its presence in Islamabad with a dedicated focus on facilitating Pakistani students in their pursuit of Canadian higher education. The company's mission is crystal clear: to provide professional, trusted, and transparent services to students aspiring to study in Canada, ultimately creating a pathway for successful careers in the country.
A Personalized and Comprehensive Approach
At Career Canada Co, the approach is personalized and comprehensive. It starts with a deep understanding of each student's educational goals and career aspirations. Based on this knowledge, Career Canada Co guides students in selecting the most suitable educational institutions in Canada, considering their academic profiles and preferences. The consultancy's expertise lies in identifying the colleges that offer a wide range of study options, catering to the diverse needs of international students. Whether it's a one-year diploma or a full four-year undergraduate program, Career Canada Co ensures that students have access to detailed information about the top Canadian colleges, empowering them to make informed decisions.
Going the Extra Mile
Career Canada Co goes beyond simple guidance. Through its sleek and user-friendly website, www.careercanada.co, students can explore detailed information about the top Canadian colleges, facilitating informed decision-making. Furthermore, Career Canada Co assists students throughout the admissions process, providing support in crafting compelling statements of purpose and developing resumes that make their applications stand out in the competitive pool. The consultancy also offers comprehensive visa application support, ensuring a smooth transition for students aiming to study in Canada.
Preparation for the Canadian Experience
Recognizing the challenges that students may encounter in a new academic and cultural environment, Career Canada Co offers comprehensive pre-departure orientation programs. These programs are designed to help students adapt to the Canadian academic environment and culture, equipping them with invaluable tools to succeed from day one. By addressing the potential concerns and providing guidance on academic expectations and cultural nuances, Career Canada Co ensures that students are well-prepared for their Canadian experience.
Strong Institutional Partnerships
Career Canada Co has forged strong partnerships with renowned educational institutions in Canada. These institutions endorse the company's services and approaches, recognizing Career Canada Co as their premium partner in Pakistan. This recognition adds another layer of credibility to Career Canada Co's services, providing students with reliable and trusted advice.
A Guiding Light for Academic Dreams
Career Canada Co is more than just an educational consultancy. It represents a guiding light for Pakistani students seeking to pursue their academic dreams in Canada. The consultancy paves the way for students to seamlessly transition into the Canadian education system and chart their future careers by providing expert, authentic, and scam-free services. With Career Canada Co as their trusted partner, Pakistani students can confidently embark on their academic journey, knowing that they have the support and guidance needed to turn their aspirations into reality.