Oxford Pakistan Program Announces Graduate Scholarship Recipients for 2023-24
Oxford Pakistan Program Scholarships: Celebrating Academic Excellence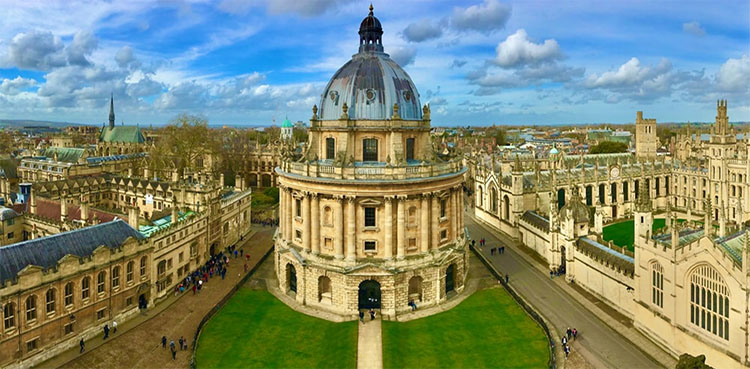 In celebration of Pakistan's 76th Independence Day, the Oxford Pakistan Programme (OPP) is delighted to introduce the recipients of its prestigious graduate scholarships for the upcoming academic year.
Inclusive Excellence: OPP's Scholarships Empowering Scholars
Diversity and academic brilliance are at the heart of OPP's scholarships, reflecting its commitment to fostering inclusive excellence. This year's scholarship awardees showcase the program's dedication to empowering exceptional scholars from various academic backgrounds.
Diverse Talents Celebrated: Meet the Awardees
1/n On the celebration of Pakistan's 76th Independence Day, the Oxford Pakistan Programme
is pleased to announce its graduate scholarship awards for 2023-24. OPP is supporting 11 exceptional scholars from a broad spectrum of academic domains. @AdeelMalikOx @TJPirzada @HaroonZ004 pic.twitter.com/DoECIgQ8su

— Oxford Pakistan Programme (@OxfordPakistan) August 14, 2023
Jabir Ali: Hailing from the village of Kundal Khokhran in southern Jhang, Punjab, Jabir Ali stands as the distinguished Oxford Tareen Scholar for 2023-24. Coming from a farming family, Jabir's pursuit of a doctorate in antimicrobial resistance represents OPP's dedication to supporting groundbreaking research.
Wajeeha Amir: With a track record of excellence at Lahore University of Management Sciences (LUMS) in Political Science & Public Policy, Wajeeha Amir earns the esteemed Malala Yousafzai Scholarship. Her journey encompasses a Master of Science (MSc) in Evidence-Based Social Intervention and Policy Evaluation, reflecting the program's commitment to nurturing future policy leaders.
Amna Baig: Collaborating with the Blavatnik School of Government at Oxford, OPP extends the opportunity of the Master of Public Policy scholarship to law enforcement officer Amna Baig. This step further enhances policy leadership, ensuring diverse voices in shaping effective governance.
Abrahim Shah: Abrahim Shah's recognition as a distinguished civil servant, securing a top rank in the competitive civil service exam, signifies his commencement of the Master of Public Policy program. His journey underlines OPP's dedication to fostering public policy expertise.
Fostering Brilliance: Enabling Scholarly Pursuits
Sameh Nadeem Hameedi: As a doctoral candidate, Sameh Nadeem Hameedi's pursuit of mathematical physics and exploration of partial differential equations and stochastic analysis reflect OPP's support for multidisciplinary research endeavors.
Ahmed Salman: Collaboratively supported by the Higher Education Commission (HEC), Ahmed Salman embarks on cybersecurity doctoral research, facilitated by OPP's partial awards. This reflects the program's commitment to fostering cutting-edge expertise in critical areas.
Rabia Ali Khan: Rabia Ali Khan, an Associate Director at AstraZeneca, embarks on a journey of doctoral research in Clinical Epidemiology and Medical Statistics. Her endeavors contribute to the advancement of healthcare insights and solutions.
Ahsan Mashhood: Graduating from LUMS with distinction in Economics, Ahsan Mashhood's pursuit of an MSc in Evidence-Based Social Intervention and Policy Evaluation embodies OPP's focus on evidence-driven policy-making for societal betterment.
Sustaining Excellence: Nurturing Ongoing Talent
Usama Salamat and Ajmal Husein: OPP's commitment extends to ongoing scholars, including Usama Salamat (MPhil in Development Studies) and Ajmal Husein (DPhil in Music), reflecting its dedication to fostering sustained academic growth.
Dedicated to Transformative Education
As the Oxford Pakistan Programme continues its dedicated efforts to nurture academic excellence and create transformative educational opportunities, it paves the way for a brighter future for exceptional students across Pakistan.