Systems Limited and Ali Institute of Education Launch IT Mustakbil Training Program Batch 2
Empowering Youth with IT Skills and Job Opportunities in Pakistan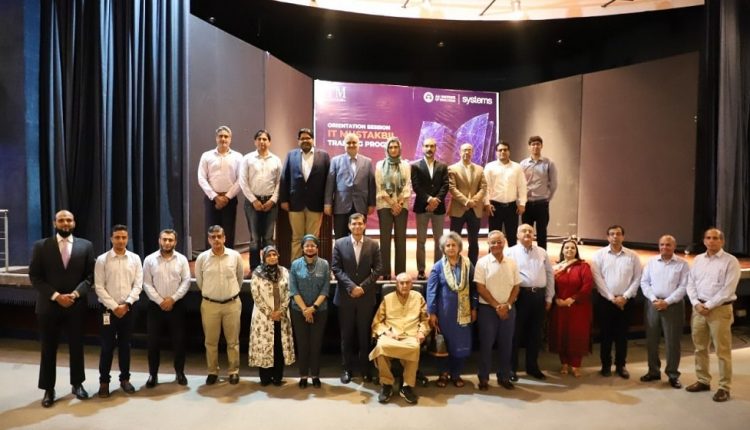 Systems Limited and Ali Institute of Education have launched the highly anticipated IT Mustakbil Training Program Batch 2, following the successful completion of Batch 1. The orientation session for the Diploma in Computer Science welcomed 175 trainees from various educational backgrounds.
Toima Asghar, CHRO of Systems Limited, congratulated the students and encouraged them to follow the footsteps of the graduates of ITM Batch 1, who secured jobs in Systems Limited and other companies. The graduates of Batch 1 were absorbed into various streams, including Cloud and infrastructure, Business Process Automation, Banking Financial Solutions, Integrations, Quality Assurance, and Data Engineering.
The event was graced by Syed Babar Ali, who elaborated on the vision of the program and Systems Limited's role in training the youth of Pakistan. He emphasized the importance of taking the program seriously to improve their quality of life and secure a better future.
Asif Peer, CEO & MD of Systems Limited, shared the program's future plans and the prospects associated with it. He expressed the company's commitment to expand the program to other cities and encouraged other IT companies to follow this training model.
Sana Ahmad, Topper of ITM Batch 1 and Consultant AWS at Systems Limited, welcomed the second batch of ITM and advised them to make the most of this opportunity for learning and growth. She highlighted the potential of the program to open doors to various opportunities in the industry.
The event was graced by Syeda Henna Babar Ali, Chairperson of DIC Pakistan & Advisor, Consumer Division of Packages Limited. Adeel Ahmed Chatha, Manager Industrial & Academia Linkages at Systems Limited, Sarah Faizan, Director at Ali Institute of Education, Anis Ahmad, Manager Administration & Finance at Ali Institute of Education, and senior leadership of Systems Limited were also present at the event.