University Of Health Sciences Introduces Globally Recognized ICH-GCP Course
University of Health Sciences' Game-Changing Initiative Sets a New Benchmark for Clinical Research Education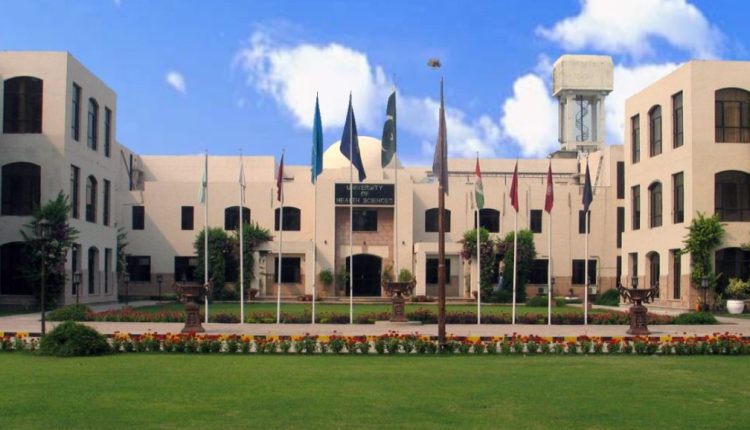 The University of Health Sciences (UHS) is making waves in the realm of medical research with its latest endeavor. In a visionary move aimed at revolutionizing global clinical research standards, UHS has unveiled an ambitious plan set to redefine the landscape for research supervisors and postgraduate students alike.
During the 193rd session of the UHS Advanced Studies and Research Board, presided over by the esteemed Vice-Chancellor, Prof Ahsan Waheed Rathore, a groundbreaking initiative was introduced—the International Conference on Harmonisation – Good Clinical Practice (ICH-GCP) course. This transformative course opens doors for research supervisors and postgraduate scholars at UHS, offering them access to internationally acclaimed standards that not only elevate the institution but also establish a new precedent in the wider medical research community.
Good Clinical Practice (GCP) is the cornerstone of ethical and safe clinical research, emphasizing the paramount importance of participant safety and data integrity. The newly introduced course equips researchers with practical GCP knowledge, catering to all those engaged in clinical research endeavors. However, the announcement is accompanied by a pivotal development: online GCP knowledge tests will soon be mandatory for supervisors overseeing programs such as MS, MD, MDS, MPhil, and PhD. This mandate ensures that these academic leaders meet the highest echelons of excellence in clinical research.
What truly sets this initiative apart is UHS's unwavering commitment to shoulder the certification expenses, making the transition to these new global standards seamless and accessible. Furthermore, this strategic move aligns UHS with the best practices followed internationally, mirroring the prerequisites in place in many countries for clinical trial personnel.
In essence, the University of Health Sciences' introduction of the ICH-GCP course not only signifies a significant step forward in advancing medical research but also underscores its dedication to nurturing a new generation of researchers who adhere to the highest standards of ethical and clinical excellence. This remarkable initiative is poised to make a lasting impact on the global medical research landscape.