Young Doctors Call for MDCAT Retake
Young Doctors Protest Paper Leak, ETEA vs. PMDC Over Grace Marks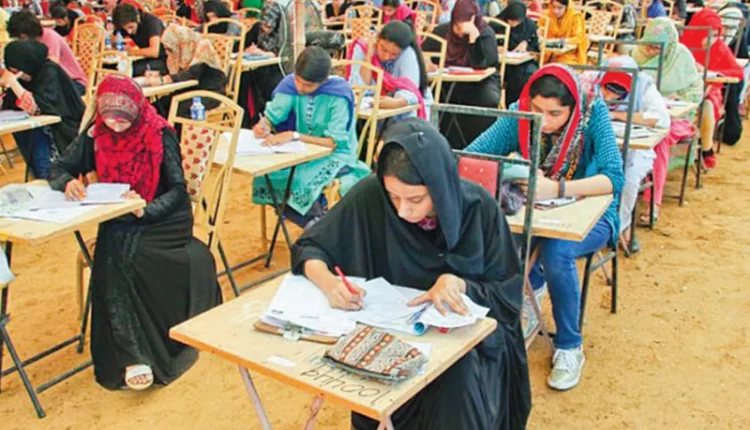 In a passionate display of discontent, young doctors in the province of Sindh have taken to the streets to vehemently protest against what they perceive as a gross injustice – the alleged leakage of papers in the entrance examination for medical and dental colleges. Their resounding assertion is that this alleged breach of integrity fundamentally undermines the bedrock principles of meritocracy within the educational system. Consequently, they are demanding nothing short of a complete re-conduction of the Medical and Dental College Admission Test (MDCAT).
Concurrently, a contentious decision has ignited a fierce debate between the Education and Evaluation Testing Agency (ETEA) and the Pakistan Medical and Dental Council (PMDC). PMDC's proposal to bestow grace marks upon all MDCAT candidates in the event that a staggering 90 percent of them fail to answer questions correctly has ignited widespread outrage among students and parents alike.
The dissenting note submitted by ETEA, acting through Khyber Medical University (KMU), to PMDC argues vociferously that this policy is inherently unfair, as it places a disadvantage upon the top 10 percent of students who have correctly answered the questions. The agency emphasizes the paramount importance of ensuring justice by not penalizing high-achieving minority students.
Furthermore, ETEA has made an earnest plea to regional commissioners and authorities, urging them to take stringent measures against individuals involved in the nefarious act of selling advance access to MDCAT questions. They have called upon the candidates themselves to be vigilant and report any such illegal activities promptly.
This ongoing controversy has not only caused consternation within the educational sector but has also inflicted substantial financial losses to the tune of Rs. 23 million on ETEA. This financial burden has been exacerbated by the rescheduling of the MDCAT examination from its original date of 27th August to 10th September. Government officials in the city of Peshawar have been swift to criticize PMDC's grace marks formula, labeling it as both "illogical and irresponsible." In light of this, it is widely expected that legal challenges may be mounted if the policy is ultimately implemented, with determined students and parents vowing to take the matter to the courts to seek redress.