Actor Bilal Ashraf's Mother Passes Away: A Heartfelt Remembrance
Condolences for the Passing of Actor Bilal Ashraf's Mother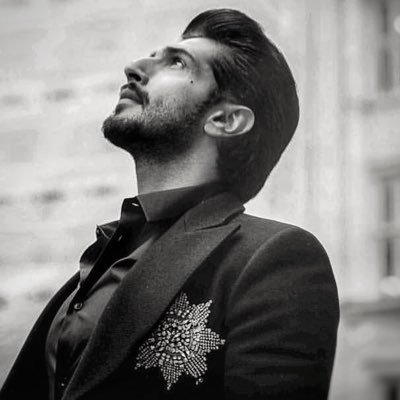 The Pakistani entertainment industry is grieving as renowned model and actor Bilal Ashraf's mother has sadly passed away. The news of her demise has left a deep void in the hearts of many.
Ehteshamuddin, a prominent actor and director, took to Instagram to share this somber news with the world. Through his Instagram Story, he conveyed the news of Bilal Ashraf's mother's passing, along with a heartfelt message. He wrote, "Bilal Ashraf's mother has passed away. Anna Lalla wa Ana Ilaya Rajoon. Please remember her in your prayers. May Allah grant her a high place in Jannat-ul-Firdous." Ehteshamuddin also provided details about the funeral prayer arrangements.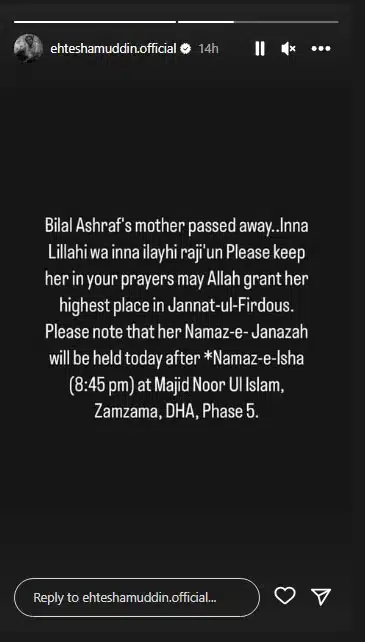 Bilal Ashraf, known for his remarkable performances on the big screen, is undoubtedly going through a challenging time. His mother's presence and support undoubtedly played an instrumental role in his journey as an actor. The news has left his fans and colleagues in the entertainment industry deeply saddened.
The entertainment community and fans alike are coming together to offer their condolences and support to Bilal Ashraf and his family during this difficult time. The impact of a mother's love and presence in one's life is immeasurable, making her loss even more profound.
As we remember Bilal Ashraf's mother in our prayers, we reflect on the significance of family bonds and the role they play in shaping our lives. The outpouring of love and sympathy from across the industry is a testament to the deep connections that exist within the Pakistani showbiz fraternity.
While the entertainment industry continues to evolve and create memorable moments for the audience, moments like these remind us of the shared humanity that binds us all. Our thoughts and prayers are with Bilal Ashraf and his family as they navigate this challenging period of loss and grief.