Actress Faryal Mehmood Opens Up About Her Past and Aspirations
Actress Faryal Mehmood's Revealing Interview: From School Expulsions to Stardom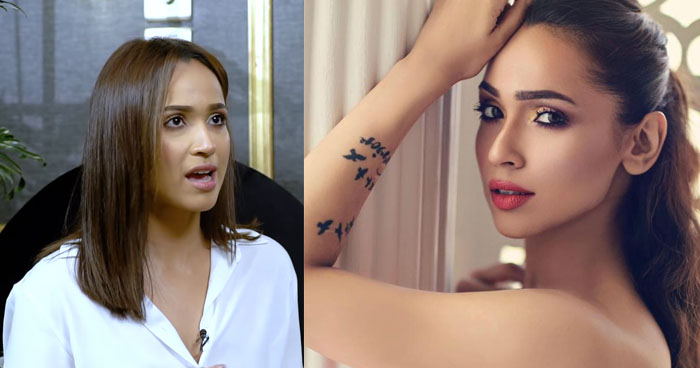 In a candid interview on the popular entertainment show 'Had Kar Di,' actress Faryal Mehmood shared intriguing details about her tumultuous childhood, career aspirations, and the close bond she shares with the show's host, Momin Saqib.
Faryal, who is known for her dynamic roles in the entertainment industry, didn't hold back as she discussed her earlier years marked by a fiery temperament. She recounted, "I used to hit people a lot, and one time I even broke a girl's ribs. I was very young and knew how to fight. So, I just fought, and it escalated to another level. I kicked her, and her ribs were broken, which eventually led to my suspension from school."
Her revelations shed light on a childhood filled with disciplinary issues, which resulted in her being expelled from several schools before completing 12th grade. Despite her turbulent past, Faryal Mehmood has come a long way in her career.
With a family deeply rooted in the showbiz industry, including her actress-singer mother and music director grandfather, Faryal's inclination towards acting was almost inevitable. She expressed, "My family's connection to showbiz played a significant role in shaping my aspirations. I wanted to act and follow in their footsteps."
Interestingly, when asked about an alternative career path, Faryal humorously suggested, "If I weren't an actress, I think I could have been a thief. I believe I could pull off big heists because I can act convincingly and sell anything to anyone."
Host Momin Saqib also shared his own experience of being expelled from multiple schools before reaching 12th grade, highlighting their shared rebellious youth. Both Faryal and Momin celebrated their high energy levels and their optimistic outlook on life.
Faryal Mehmood's candid interview on 'Had Kar Di' not only provided insight into her turbulent past but also showcased her resilience and determination in achieving success in the entertainment industry. Her journey from a fiery young girl to a renowned actress is a testament to her unwavering passion and dedication.