Aiman Khan and Muneeb Butt Welcome Second Daughter, Miral Muneeb, into Their Family
Aiman Khan and Muneeb Butt Welcome Miral Muneeb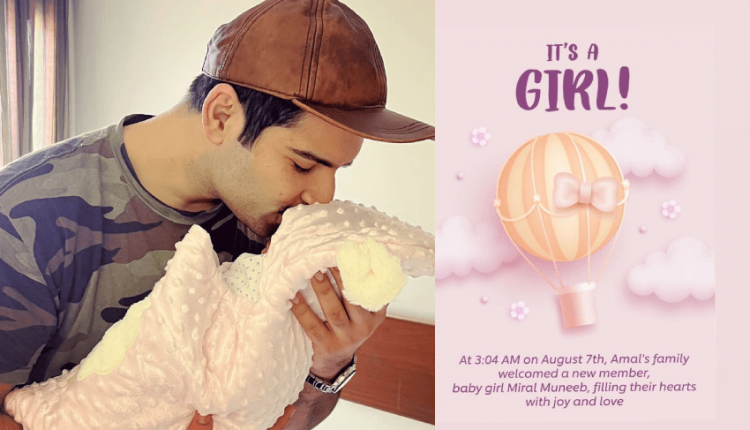 In a heartwarming development, the much-adored celebrity duo of Pakistan, Aiman Khan and Muneeb Butt, have been graced with the arrival of their second daughter on this Monday. The couple joyfully named their newborn daughter Miral Muneeb.
The delightful news was joyously revealed by none other than Aiman's sister, Minaal Khan, who shared the announcement through a heartfelt Instagram post. The sisters exuded happiness and love as they posed with the newest addition to the family.
Aiman and Muneeb's willingness to share their experiences, challenges, and moments of joy as parents have deeply resonated with many, offering a glimpse into their personal journey and inspiring countless others along the way.
With the arrival of their second child, the couple not only reaches a significant milestone in their own lives but also kindles a sense of unity and jubilation among their extensive fan community.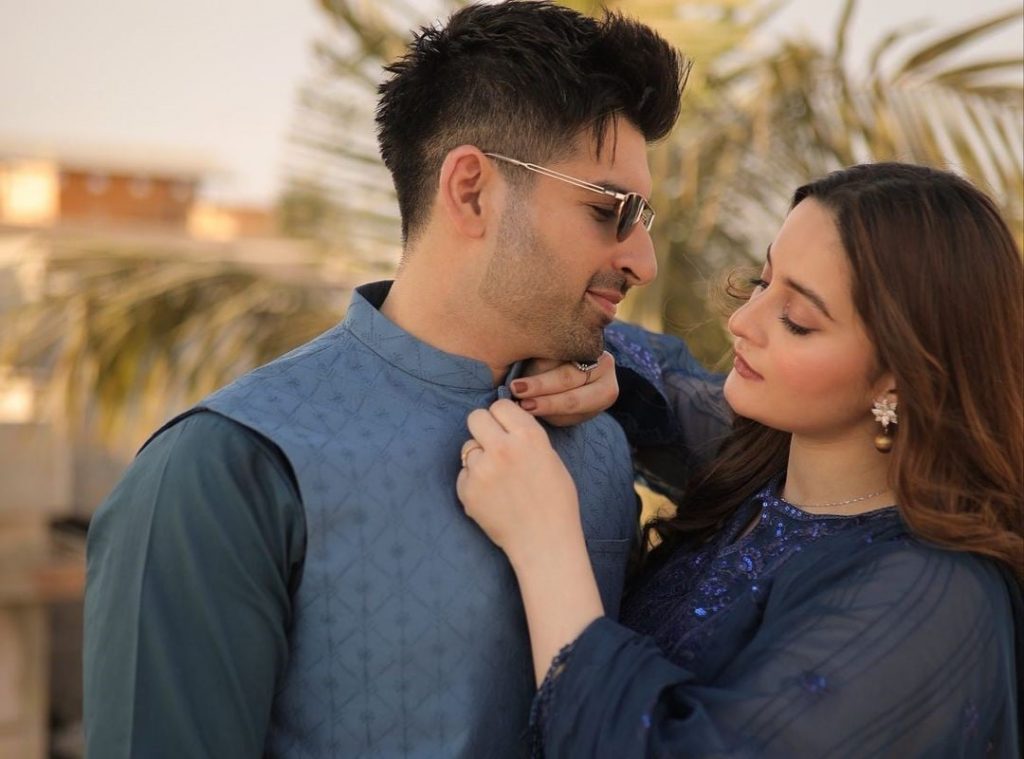 Aiman Khan and Muneeb Butt have garnered immense popularity in the entertainment industry. Their presence in numerous drama serials, both together and individually, has captured the hearts of their fans worldwide. The couple's journey from co-stars to real-life partners has been a subject of fascination and adoration.
View this post on Instagram
The story of their union is no less than a fairy tale. Fate brought them together during the shooting of a telefilm, igniting a spark that eventually led to their love-filled journey of marriage. On November 21, 2018, they exchanged vows in a beautiful ceremony held in Karachi, solidifying their bond.
Nearly 11 months into their blissful marriage, Aiman Khan and Muneeb Butt embraced parenthood with open arms when they welcomed their firstborn, an adorable baby girl named Amal Muneeb.
Beyond their acting endeavors, Aiman Khan has also ventured into the world of fashion. She established the clothing brand "AnM," aptly named after the two sisters, Aiman and Minal. This venture showcases their style and creativity, adding another dimension to their vibrant careers.
As the couple enters this new chapter of parenting once again, their fans and followers are showering them with love and congratulations. The birth of Miral Muneeb marks a moment of immense joy and anticipation for the future, as Aiman Khan, Muneeb Butt, and their family embark on this beautiful journey together.