Aina Asif's Spectacular 15th Birthday Bash Goes Viral
From Snow Sprays to Stardom: The Rising Actress Marks a Milestone Birthday with Laughter, Love, and Memorable Moments.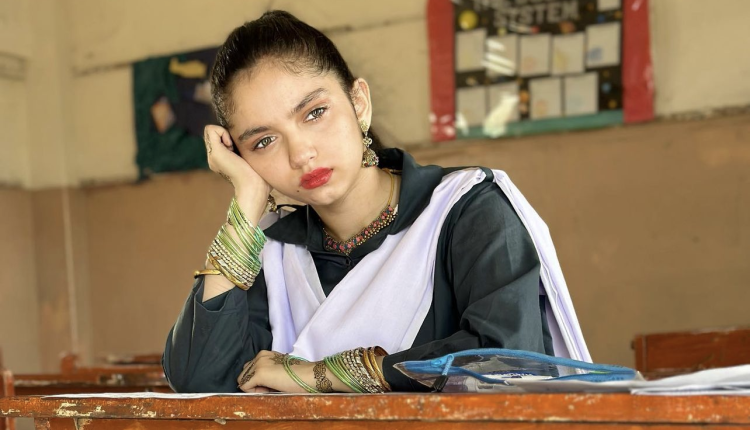 Celebrating the Milestone: Rising Star Aina Asif Throws a Memorable 15th Birthday Bash!
In a heartwarming gathering that captured the essence of joy and camaraderie, the talented actress and model, Aina Asif, ushered in her 15th birthday surrounded by friends and family. The Mayi Ri star's birthday festivities became an instant hit on social media as glimpses of the celebration quickly went viral.
Amid the highlights of Aina's special day was a hilarious moment caught on camera—Aina, amidst laughter and cheer, found herself on the receiving end of a playful snow spray courtesy of one of her friends. The candid and lighthearted atmosphere of the celebration reflected the close bonds Aina shares with those around her.
Aina Asif's journey in the entertainment industry has been nothing short of remarkable. Despite her youth, she has demonstrated her acting prowess by embracing diverse roles, ranging from negative and positive characters to comedic personas. Her debut in the drama serial "Pehli Si Mohabbat," where she portrayed a young Maya Ali, earned her well-deserved accolades for her outstanding performance.
Continuing to leave her mark on the industry, Aina took on roles in dramas like "Badzaat" and "Pinjra." However, it was her captivating portrayal of Annie in the hit drama serial "Mayi Ri" that truly propelled her to stardom. Addressing the sensitive issue of child marriages, the show explored the myriad challenges faced by those ensnared in such situations. Aina's nuanced performance in the series garnered widespread recognition, applauding her ability to navigate complex themes at such a young age.
As Aina Asif embarks on her fifteenth year, her immense talent and promising career ahead have both fans and well-wishers eagerly anticipating her future projects. The impact she has already made in the world of showbiz speaks volumes, and there's no doubt that this rising star is set to continue shining brightly in the realms of acting and modeling. Cheers to Aina Asif and the exciting journey that lies ahead!