Effortlessly Sassy: Mehwish Hayat Stuns in Striped T-Shirt and Jeans
Mehwish Hayat's Striped T-Shirt Look Takes Center Stage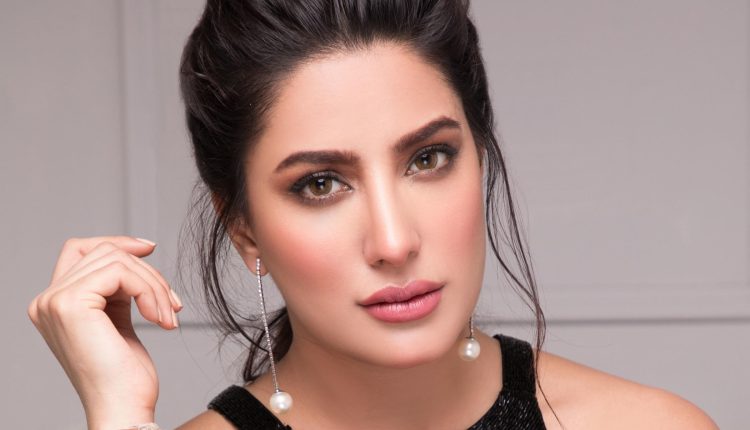 Prepare to be captivated as the stunning Mehwish Hayat showcases her unmatched fashion flair once again. This time, she effortlessly rocks a casual yet chic ensemble – a stylish striped t-shirt paired with jeans.
Mehwish, celebrated for her acting prowess and undeniable beauty, effortlessly blends comfort and style in a series of mesmerizing photos.
In her recent photoshoot, she exudes an understated elegance that transforms even the simplest outfit into a statement of high fashion.
The timeless combination of a black striped t-shirt and jeans takes on a modern twist, leaving both fans and fashion enthusiasts utterly spellbound.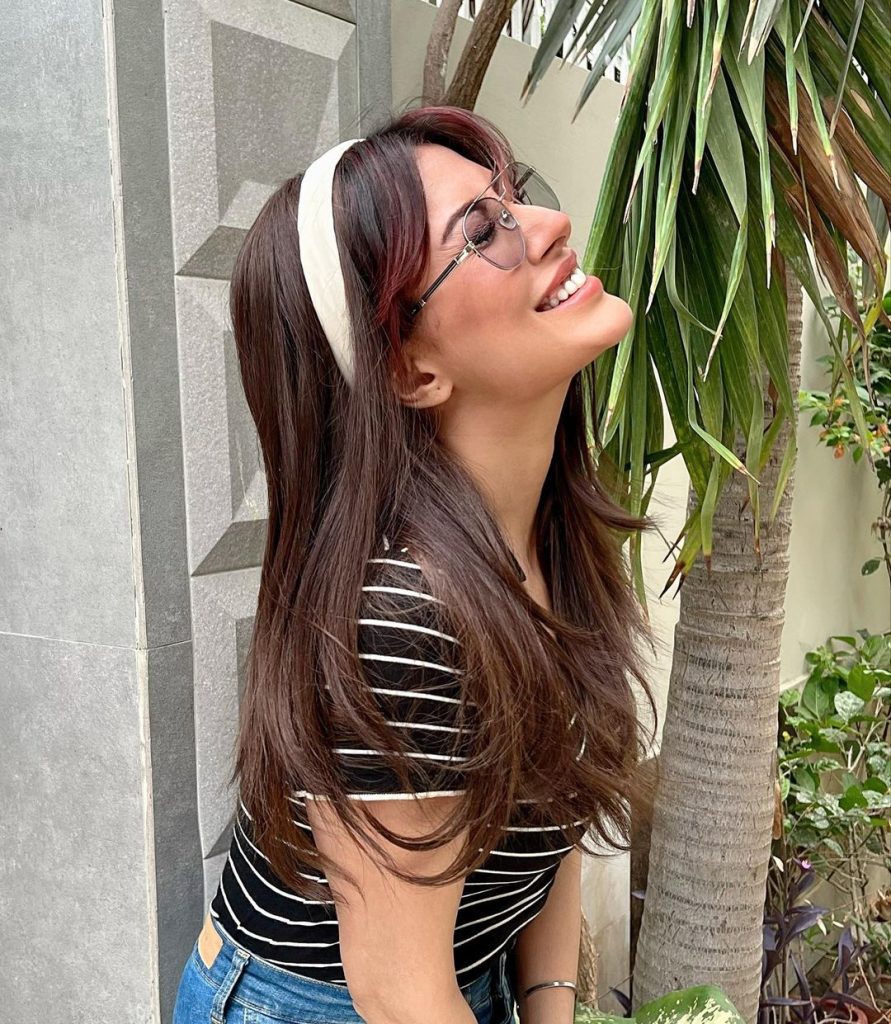 The monochromatic stripes provide a striking contrast against her radiant complexion, while the relaxed t-shirt fit speaks of comfort without compromising on style.
Her choice of perfectly tailored jeans oozes casual elegance, enhancing her figure while allowing seamless movement.
Mehwish's strategic use of minimalistic accessories adds a touch of sophistication, perfectly complementing the outfit's simplicity.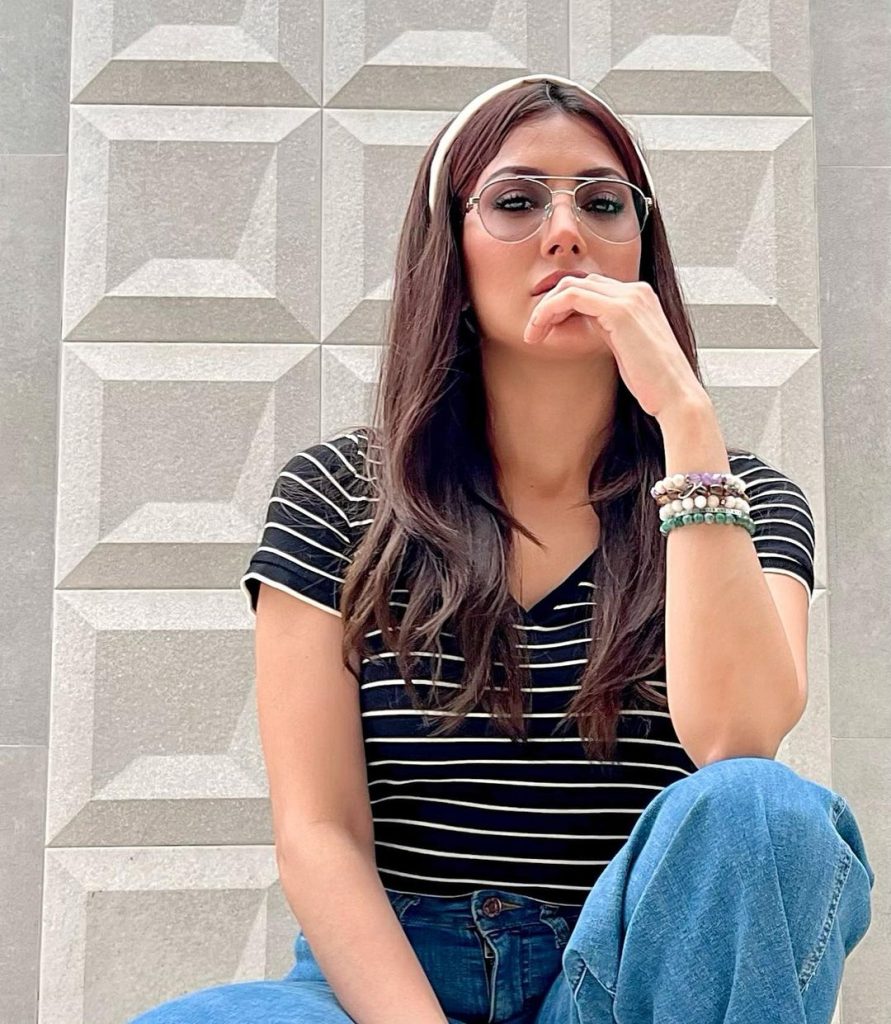 As the photos unfold, Mehwish's natural beauty and confidence shine through.A minimal makeup look and tousled hair add to the overall easygoing appeal.
Her genuine smile captures the essence of self-assuredness, reflecting her comfort in both her own skin and her fashion choices.
In a world of ever-changing trends, Mehwish's embrace of this classic-contemporary style reminds us that fashion is an authentic means of self-expression, rather than a pursuit of fleeting fads.
Her innate ability to transform everyday wear into jaw-dropping fashion statements solidifies her status as an unrivaled fashion icon and an inspiration for all.
Through her unique style, she not only sets trends but encourages each individual to embark on their own style journey with confidence and flair.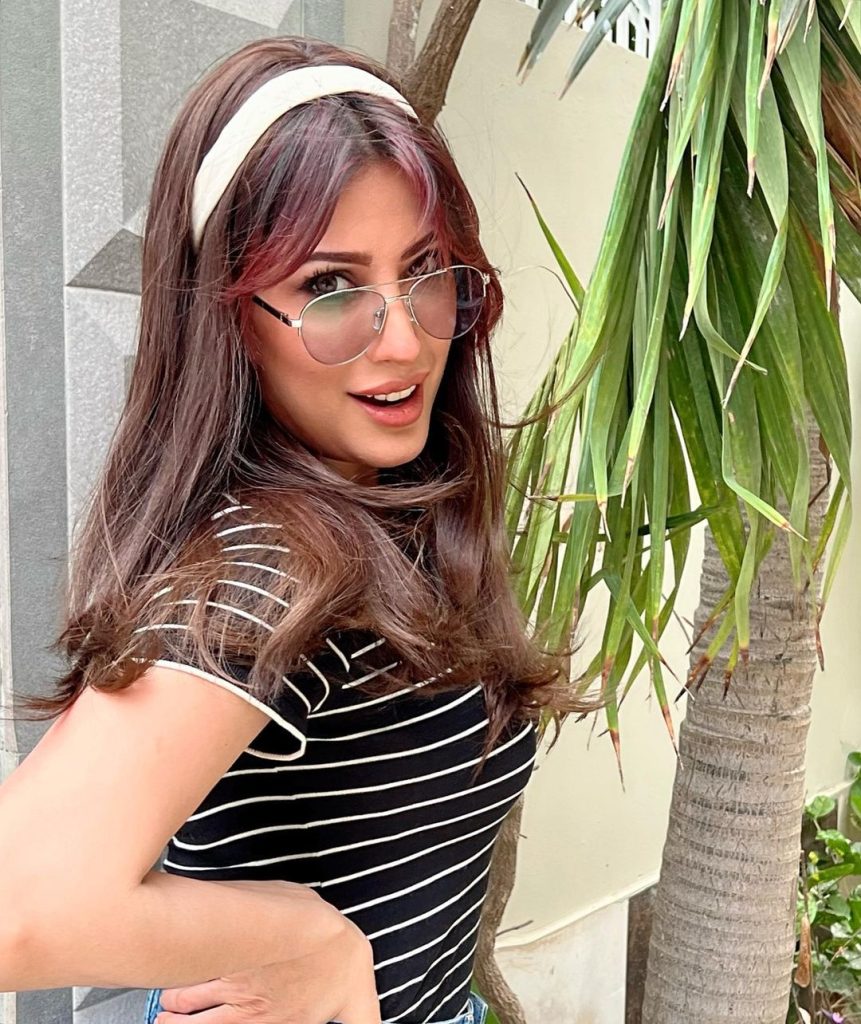 Mehwish Hayat, a luminary in the Pakistani film industry, has graced the silver screen in hit movies like Jawani Phir Nahi Ani, Load Wedding, Actor In-Law, Punjab Nahi Jaungi, and London Nahi Jaunga.
Her unapologetic attitude and bold fashion choices keep her in the limelight, cementing her reputation as a true icon of style and substance.