Get Ready for 'Wednesday' Season 2
Celebrating the Return of the Netflix Sensation and Unveiling Season 2 Secrets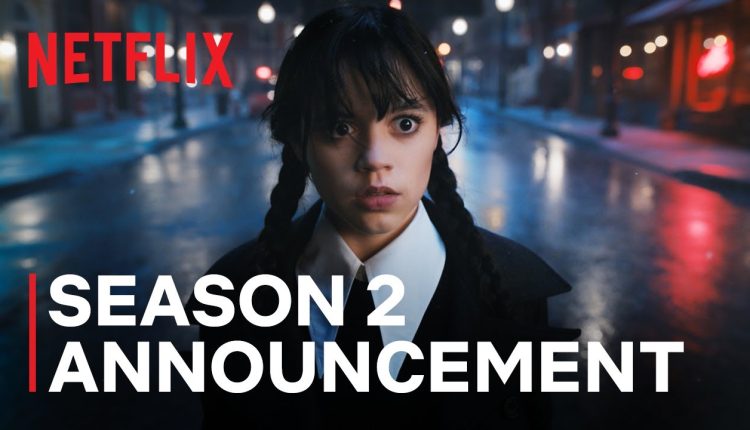 In November 2022, Tim Burton's "Wednesday" made its grand entrance onto the Netflix stage, quickly capturing the hearts and screens of viewers worldwide. The series, renowned for its gripping narrative and stellar ensemble cast, became an instant sensation, setting new benchmarks within a mere week of its release. It achieved the remarkable feat of becoming the second most-watched English language series on Netflix. Now, to the delight of fans, this spine-tingling Netflix original has officially been greenlit for a highly anticipated second season. Here's a comprehensive look at what all the excitement is about!
Is Season 2 on the Horizon?
Amidst fervent speculations, one cannot help but wonder if the anticipated second season is indeed in the making. Clues within the show itself hint at the possibility. Notably, during a climactic moment in Season 1, Wednesday is seen examining a box marked "The End?" rather than the definitive "The End." This subtle alteration invites viewers to ponder the potential for a continuation. Furthermore, a tantalizing trailer featuring Jenna Ortega revisiting pivotal events from the past and teasing more to come has only fueled the excitement.
What Awaits Us in Season 2?
As of now, concrete details regarding the cast and plot of Season 2 remain shrouded in mystery. The trailer prominently showcases Jenna Ortega reprising her role as Wednesday Addams, suggesting continuity in the core cast. Speculation abounds that the students of Nevermore academy might return for another eventful academic year. While an official release date remains elusive, the trailer has successfully stoked anticipation among fans. With promises of greater mysteries and intrigues, "Wednesday" Season 2 has left its dedicated fanbase eagerly awaiting its return, expected by year-end.
In summary, "Wednesday" Season 2 is poised to continue its spellbinding tale of supernatural adventures, maintaining the dark allure that drew viewers in during its initial season. As more details emerge, fans are certain to be on the edge of their seats, ready to once again be captivated by the enigmatic world of Wednesday Addams. Stay tuned for more updates on this Netflix sensation!