Government Questions Miss Universe Event in UAE Not Approved by Pakistan
Unauthorized Beauty Pageant Raises Concerns; Investigation Underway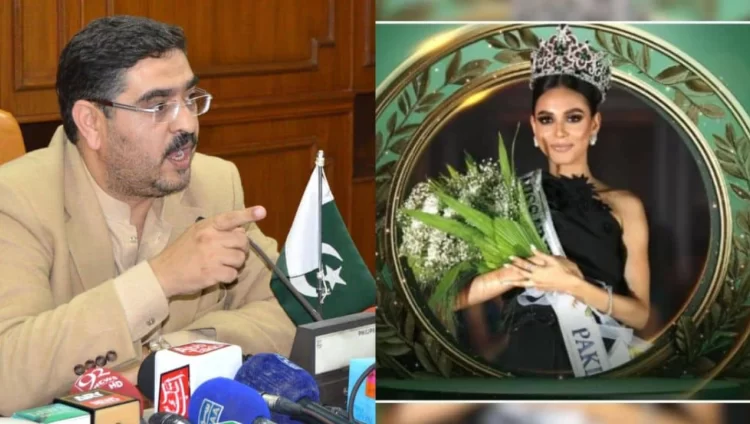 Islamabad: In a recent turn of events, the interim Federal Government has officially distanced itself from a beauty pageant held in the UAE, which purported to select a representative for Pakistan in the Miss Universe Pageant.
Prime Minister Anwaar-ul-Haq Kakar expressed concerns over the unauthorized use of Pakistan's name for the event. He promptly directed the Ministry of Foreign Affairs to establish communications with the UAE government concerning the private firm's activities.
Reports suggest that the contest was orchestrated by Yugen Publishing and Marketing, a business group based in Dubai. The group commenced its activities on houseofyugen.com from 4 March 2023, soliciting applications from eligible Pakistani females.
One of the significant revelations from this investigation was Erica Robin, a 24-year-old from Karachi, being crowned as the first-ever Miss Universe Pakistan. She is now set to compete in the global Miss Universe contest, which will witness participants from over 60 countries and will conclude in El Salvador on 18 November 2023.
However, the legitimacy of the event remains under scrutiny. Data from the Miss Universe Organization indicates that franchise holders, or 'national directors,' can be any corporate group meeting MUO prerequisites. Such entities can secure representation rights for specific countries, without any need for official sanction from the concerned nation.
In the wake of this revelation, Murtaza Solangi, the Interim Federal Minister for Information and Broadcasting, took to social media. He emphasized that only official entities represent the Pakistani state and government. Unauthorized organizations, he noted, cannot be viewed as state representatives.
There's also been a significant public response to this incident. Noted religious scholar, Mufti Taqi Usmani, has addressed the matter, urging government vigilance. Jamat-e-Islami Senator Mushtaq Ahmed Khan voiced his concerns about the event's implications for Pakistan's image and the portrayal of Pakistani women.
As the situation unfolds, the Pakistani populace awaits clarity on the matter and the subsequent governmental stance.