Hira Mani Opens Up About Trolling, Shares Insights on Feminism and Support for Husband Mani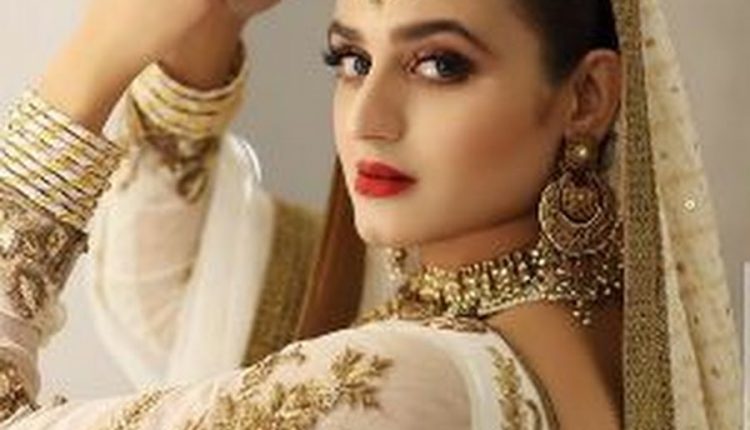 Pakistani actor Hira Mani recently opened up in an interview with Arab News, discussing her experiences with online trolling, her perspective on feminism, and her relationship with her husband, Salman Saqib Sheikh, popularly known as Mani. Known for her candid nature, Hira shared insights into the challenges she has faced and how she has grown to be more thoughtful in expressing her opinions.
Addressing the controversies and criticism she has faced throughout her career, Hira emphasized the importance of thinking before speaking. She acknowledged the disturbances caused by controversies and urged individuals to be more considerate in their words, stating, "There is no harm in thinking before speaking."
Hira also highlighted the sensitivity of people and the tendency for misinterpretation, noting, "People are very sensitive. They misinterpret. But why? Why can't they be normal and simple?" She expressed the impact of online harassment, acknowledging the emotional toll it can take. Reflecting on past incidents, Hira recognized the need for sensitivity and understanding, and offered an apology for any remarks that may have caused offense.
One significant controversy surrounding Hira occurred in 2019 when she made a statement suggesting that men were more intelligent than women. This remark, along with others, led to accusations of irresponsibility and anti-feminism. Clarifying her stance on feminism, Hira emphasized the importance of supporting women in instances of mistreatment and advocated for guiding and empowering newcomers in the industry.
Sharing her personal experiences, Hira acknowledged that her positive interactions with men may not be shared by every woman. She recognized the diversity of experiences and the need for empathy, stating, "Every girl may not have had the same [experience]."
Throughout her marriage to Mani since 2008, Hira has been vocal in her support for her husband. After the release of Mani's project, Teri Meri Kahaniyaan, she penned a heartfelt note defending him against naysayers and appreciating his talent. Addressing allegations of leveraging each other's success, Hira expressed deep admiration for Mani and thanked God for his greater fame, demonstrating a strong bond of love and support between the couple.
Hira's journey in navigating controversies, embracing feminism, and supporting her husband showcases her growth as a public figure. Her experiences serve as a reminder of the complexities of fame and the importance of thoughtful expression in the age of social media.