Learning from My Mistakes and Folly Over Time – Singer Asim Azhar
Insights and Personal Growth in the Journey of Asim Azhar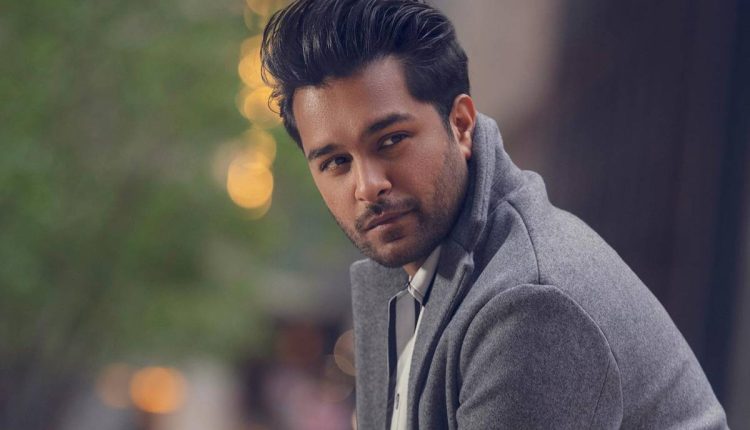 International Pakistani singer Asim Azhar, known for his fame, says that he has learned from his mistakes and foolishness over time, and soon his voice will be heard in a new drama OST on Geo Entertainment.
Whether it's social media trolling or the ups and downs of life, singer Asim Azhar has the ability to manage everything well. He recently talked about this in an interview with Geo Digital.
He said that with time, he has learned from his mistakes and foolishness. In his childhood, he was a hyperactive and mischievous child. Often, his parents scolded him and sometimes even punished him, but despite that, he was an obedient child who followed his parents' orders.
Asim mentioned that he doesn't like the fact that nowadays parents often give their children tablets or phones instead of spending time with them. In his childhood, he used to play games when they were allowed to, and they used to play till 4 or 5 in the evening. But today's children might be deprived of that.
Talking about his childhood memories, Asim mentioned that he is a big fan of Shah Rukh Khan and has been watching his movies since childhood and still does.
How has he seen the progress of the Pakistani music industry from the 90s to now?
In response to this question, Asim said that he really likes the songs from the 90s and has beautiful memories of his childhood associated with that music. He has always been inspired by Pakistani pop music. Singers like Faakhir Mahmood and Strings are his favorites. He also shared a memory of performing on stage at school on August 14th to some of Haroon's songs, which is included in some beautiful memories of his life.
Talking about his music career, Asim said that he started his journey in music in 2012 when they used to sing covers. During that time, old songs covered in a new style were very popular. But at the end of 2012, he decided that if he wanted to make a career in music, he would have to create something original. So, he started writing his original songs, and in 2013, he released his first song.
Asim Azhar said that the 90s were a golden era for Pakistani music. Pop music in Pakistan was at its peak during that time. In 2010, the industry was going through a tough phase, and he had just started. At that time, YouTube was banned, and they couldn't release their songs there. It was also difficult for artists from Pakistan to get work in other countries. But things have changed now, and artists can showcase their work on social media without restrictions.
Why is he called "underrated"?
Asim replied that he believes being called "underrated" is better than being "overrated." He mentioned that it doesn't matter where he stands in life; people can say whatever they want.
Asim talked about his upcoming song, which he wrote while staying at his Karachi home during a shift. When asked if this song is about his life story, he clarified that it's not about his life but about a boy who lives his life according to his values and then falls in love unexpectedly. He also mentioned that it's natural for some people to be afraid of love, and that's okay.
He also said that he will try to release a song for his fans every month from now on.
Social Media and Criticism!
Asim Azhar often faces trolling from critics on social media, but his family is always there for him during difficult times.
He said that when he enters his house, he forgets all the negativity coming from outside. His younger sister Maryam also plays a big role in supporting him.
When asked about the quality of Maryam Ali's music, Asim Azhar said, "Maryam is a very good person who thinks about everyone. Such people are not found nowadays."
Last year, Asim Azhar sang the OST "Ay Musht-e-Khaak" for the drama aired on Geo. The song received a lot of appreciation, and it was included in several top OST lists.
Talking about "Ay Musht-e-Khaak," Asim said that he always liked the song before singing it. That's why when producers Abdullah Kadwani and Asad Qureshi offered him the song for the drama, he immediately agreed to sing it.
Asim mentioned that he loved the song, and later, when he attended various international concerts, many authorities requested him to perform "Ay Musht-e-Khaak," which was a surprising moment for him.
Asim Azhar also revealed that his voice will soon be heard in the OST of a new drama on Geo Entertainment.