Pakistan and Russia Discuss Commencement of Joint Dramas and Production Programs
Joint Drama and Production Programs: Pakistan-Russia Collaboration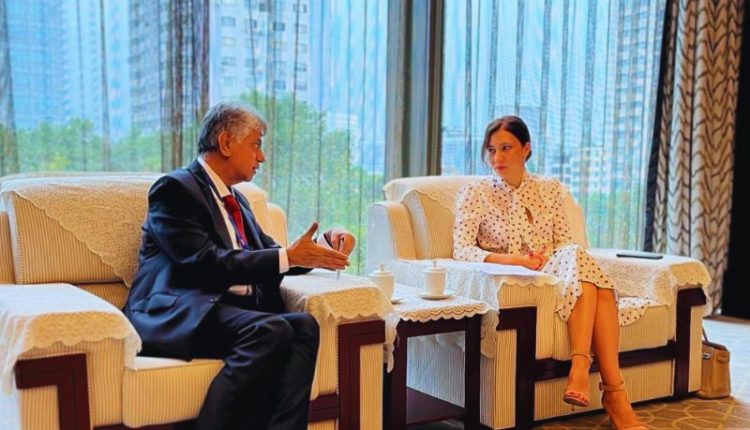 Federal Minister for Information and Broadcasting, Murtaza Solangi, held a meeting with the Deputy Minister of Information of Russia, Bela Cherkesova.
During this meeting, both countries reaffirmed their commitment to promoting cooperation in the fields of media and communication.
Federal Minister Murtaza Solangi emphasized the initiation of joint production and training programs with Russia and appreciated Russia's contributions to regional security.
On the other hand, Russia's Deputy Minister of Information, Bela Cherkesova, expressed Russia's interest in cooperation with Pakistan beyond media in various aspects of life.
She mentioned that Pakistani dramas are gaining popularity in Russia.
The meeting also discussed the exchange of dramas and other productions between the two countries.