Pakistani Celebrities React to Rakhi Sawant's Umrah Trip
Mixed Reactions from Pakistani Stars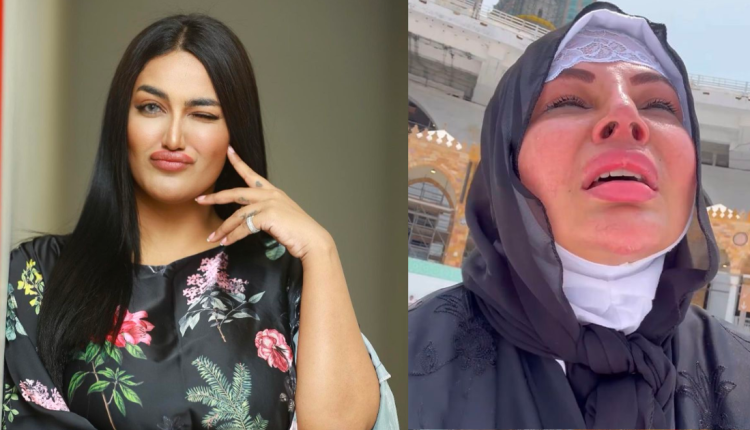 Rakhi Sawant, the Indian celebrity known for her controversial antics, has surprised everyone with her recent pilgrimage to Saudi Arabia to perform Umrah, a sacred Islamic ritual. This unexpected move has sparked a range of reactions from Pakistani celebrities, who have varying opinions on the authenticity and motives behind Rakhi's pilgrimage.
Rakhi Sawant, often making headlines for her attention-seeking behavior, has left many puzzled by her decision to undertake the religious journey. Some are questioning the sincerity of her actions, suspecting that she might be exploiting the sanctity of the place for personal gain.
Mathira, a prominent Pakistani model and star, expressed her disappointment in Rakhi's video. She felt that Rakhi's actions were driven by a desire for attention and criticized her for potentially disrespecting a holy place. Mathira commented, "I'm sorry, but this drama she's staging in Allah's house is not appropriate and could have consequences! Please respect Allah's house and refrain from seeking publicity through such means. Using religion for personal gain is not commendable."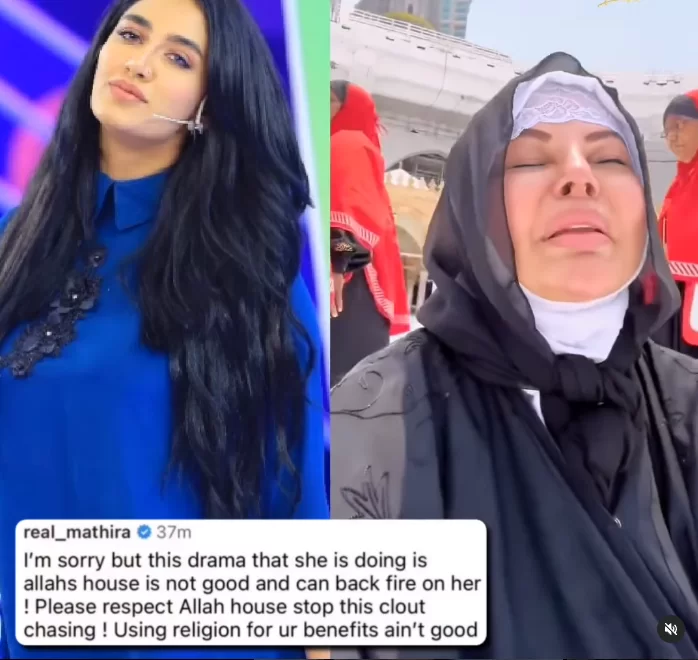 Kiran Ashfaque, the former wife of Imran Ashraf Awan, had a different perspective. She considered Rakhi's opportunity to visit Saudi Arabia for Umrah as a stroke of luck and a chance for spiritual growth. Kiran commented, "She is so lucky MashaAllah. She understands the blessings bestowed upon her."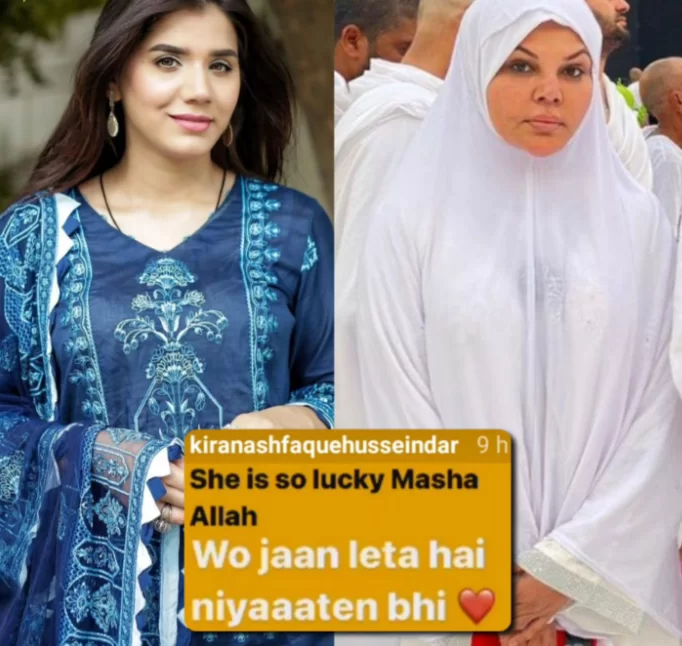 Noor Bukhari, a Pakistani actress who embraced Islam, also shared her thoughts on Rakhi Sawant's Umrah journey. Noor Bukhari expressed admiration and happiness for Rakhi, recognizing the significance of the opportunity to perform Umrah. She wrote, "How fortunate she is, Masha Allah."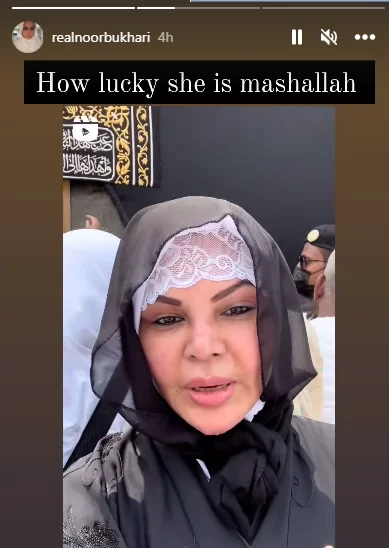 As Rakhi Sawant's Umrah journey continues to spark discussions and differing opinions among Pakistani celebrities and the public, the question of her true intentions remains open. While some view it as an opportunity for spiritual growth, others are skeptical about her motives, cautioning against using religious sentiments for personal gain.