Pakistan's Blockbuster Drama 'Tere Bin' Sets YouTube Earning Record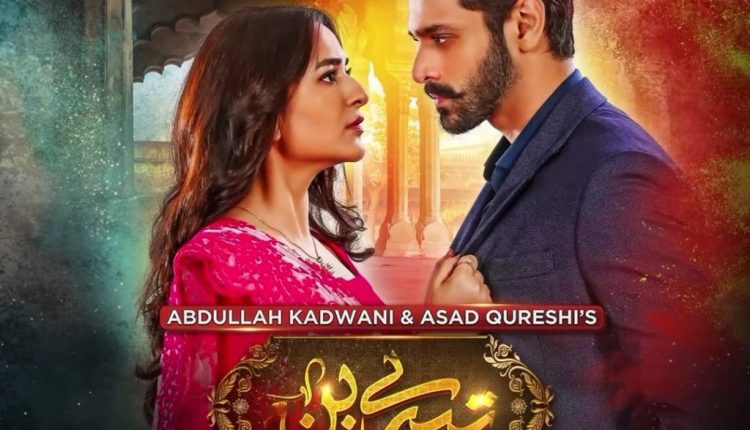 In a stunning achievement, the immensely popular Pakistani drama serial 'Tere Bin' has shattered records and earned a staggering amount of revenue on YouTube. The captivating love story, featuring the biggest stars of the Pakistani media industry, has garnered an enormous following and generated substantial earnings for the channel.
Sources reveal that 'Tere Bin' has accumulated an astonishing PKR 1 billion in revenue through the millions of views received on each episode. This remarkable feat has significantly contributed to the channel's overall earnings, solidifying the drama's position as a commercial success.
'Tere Bin' was an enchanting romantic series that aired on Geo TV and was produced by Abdullah Kadwani and Asad Qureshi under their banner 7th Sky Entertainment. The drama serial, consisting of 58 episodes, concluded with a much-anticipated and satisfying ending for the lead characters, Murtasim and Meerub.
The heartwarming narrative, skillfully crafted by Nooran Makhdoom, struck a chord with viewers, captivating their hearts and minds. The exceptional performances of Yumna Zaidi and Wahaj Ali, who flawlessly portrayed the central characters, further added to the drama's immense popularity.
The success of 'Tere Bin' on YouTube highlights the increasing influence of digital platforms in the entertainment industry. With millions of viewers tuning in to watch each episode, the drama serial has captured the imagination of audiences, transcending geographical boundaries and resonating with viewers across the globe.
The significant revenue generated by 'Tere Bin' on YouTube underscores the growing monetization opportunities for content creators and production houses. It also reflects the changing landscape of the media industry, where online platforms have become powerful channels for reaching and engaging with audiences.
As Pakistani dramas continue to gain international recognition and a dedicated fanbase, the success of 'Tere Bin' on YouTube paves the way for future endeavors. It demonstrates the immense potential of digital platforms in promoting and distributing Pakistani content to a global audience, opening up new avenues for revenue generation and showcasing the talent and creativity of the country's entertainment industry.
'Tere Bin' has not only entertained viewers but has also made a significant impact on the media landscape, solidifying its position as one of the most beloved and successful drama serials in recent times. As fans eagerly await the next groundbreaking production, the success of 'Tere Bin' serves as an inspiration for the industry to continue pushing boundaries, creating exceptional content, and captivating audiences both locally and internationally.