Parineeti Chopra's Wedding Pictures: A Look into Her Special Day
Take a Closer Look at Parineeti Chopra's Beautiful Wedding Moments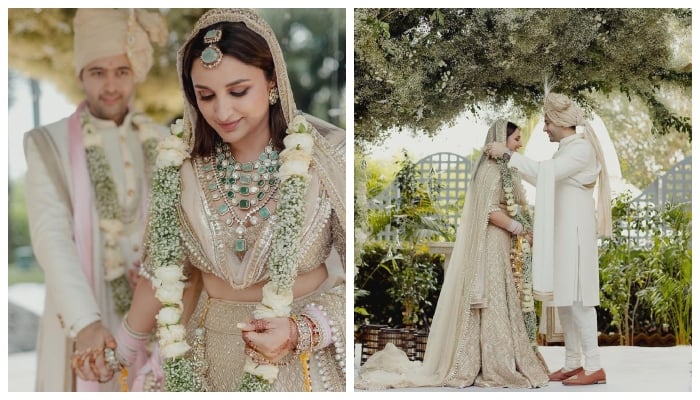 Bollywood actress Parineeti Chopra and Indian politician Raghav Chadha exchanged vows in a grand ceremony held in Delhi, graced by the presence of various Indian politicians and actors.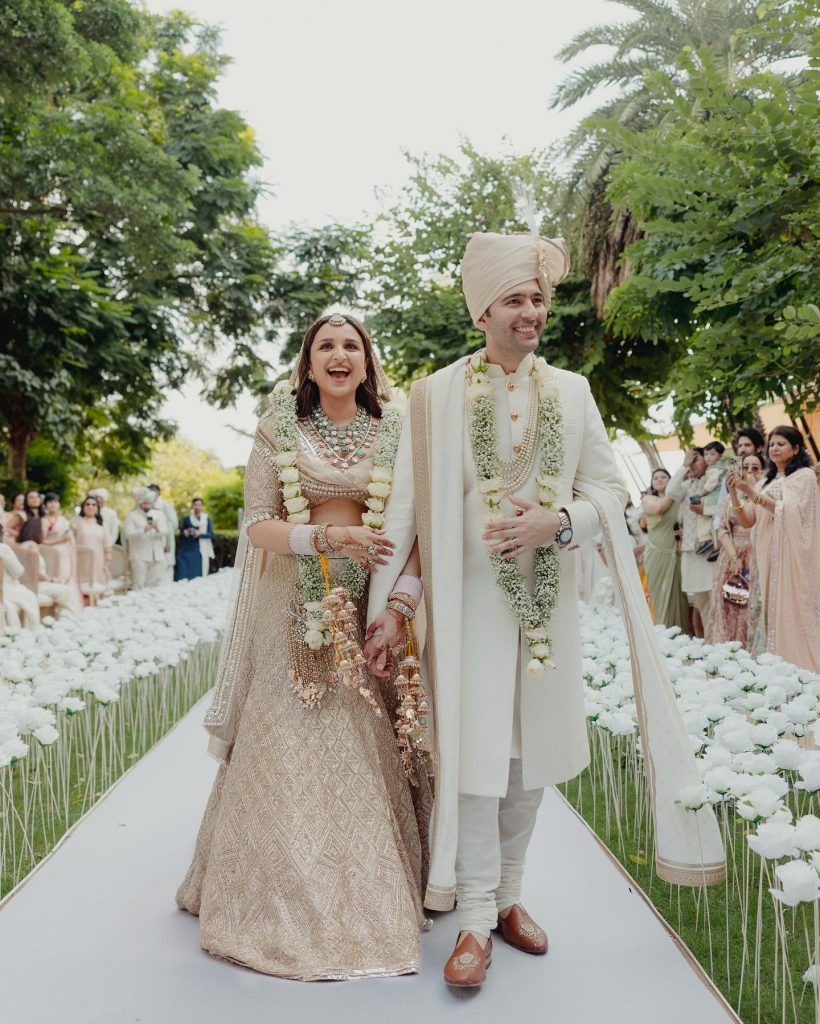 The couple shared enchanting photos of their wedding ceremony on Instagram early Monday morning. Parineeti was a vision in her elegant golden and white bridal attire, while Raghav looked dashing in his white sherwani.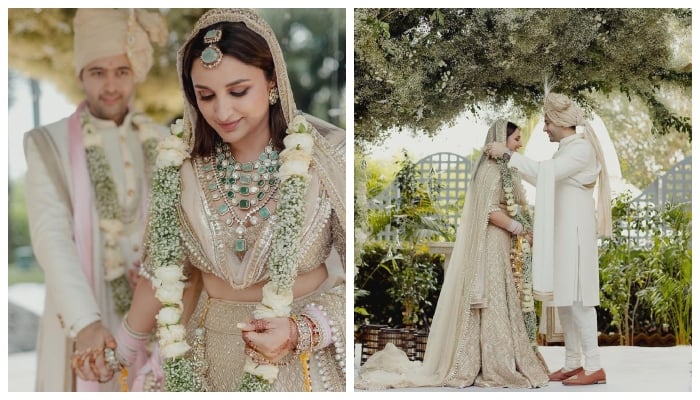 Notably, the talented celebrity designer Manish Malhotra, who also attended the wedding, was behind Parineeti's meticulously crafted wedding outfit.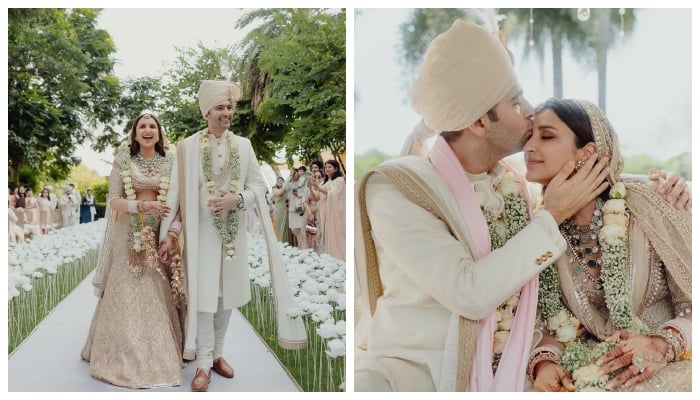 Their Instagram caption beautifully captured their love story, saying, 'From our very first conversaion at the breakfast table, our hearts knew, and we've been eagerly anticipating this day for a long time.'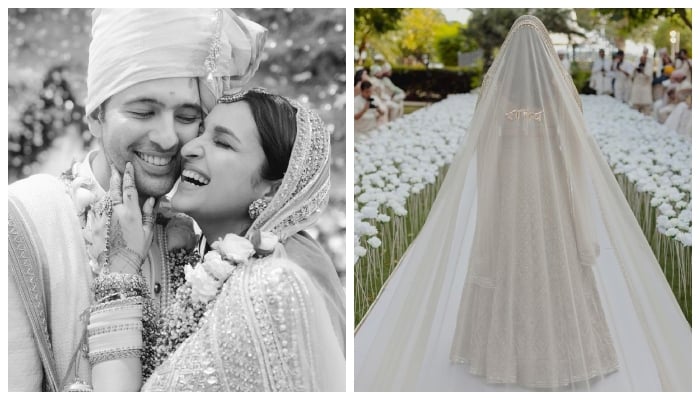 Previously, images had surfaced from what appeared to be their reception, with Parineeti dazzling in a pink saree and Raghav sporting a sophisticated black coat.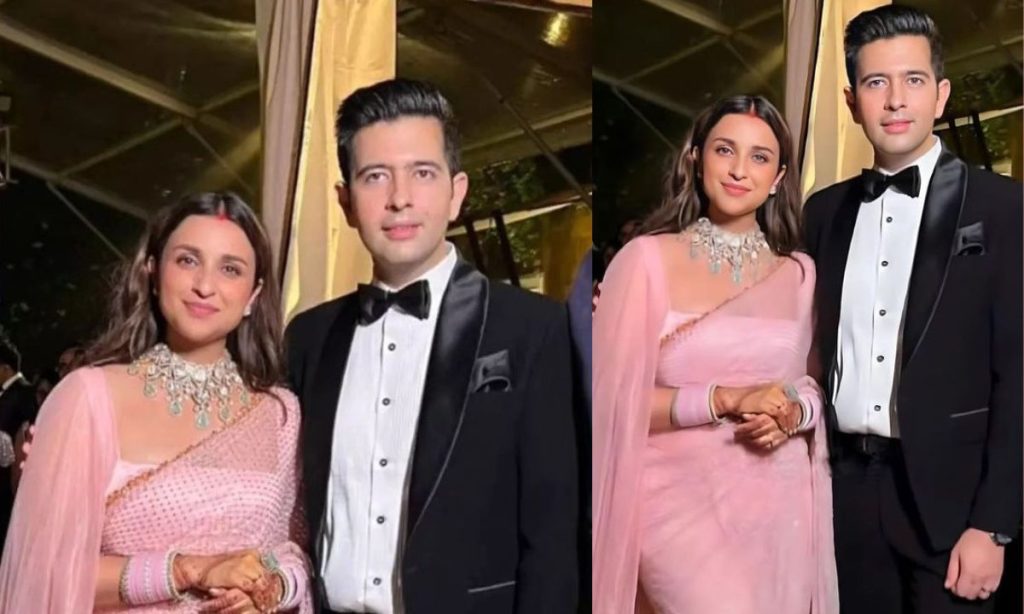 It's important to mention that Parineeti Chopra and Aam Aadmi Party member of parliament Raghav Chadha had their engagement ceremony on May 13th in New Delhi, attended by several prominent Indian personalities.