PewDiePie Becomes a Dad: Heartfelt Video Welcomes Baby Boy Björn
Swedish YouTuber PewDiePie Embraces Fatherhood with Emotional Video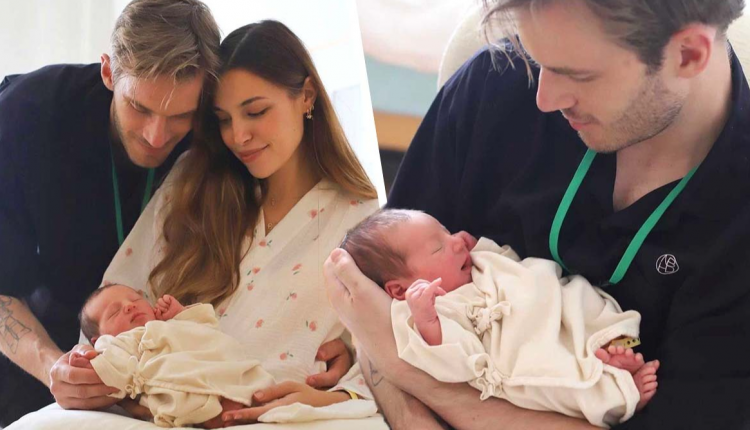 The Journey to Fatherhood: PewDiePie's Emotional Announcement
The renowned YouTuber PewDiePie has shared a touching update with his global audience, marking the beginning of an exciting new chapter in his life – his venture into parenthood.
A Joyous Revelation: From Marzia's Pregnancy Announcement to Björn's Arrival
Felix Kjellberg, widely known as PewDiePie, is embracing fatherhood as he recently released an emotional video chronicling the events leading up to the birth of his son, Björn.
This joyous news was first revealed in February when PewDiePie and his wife Marzia announced their pregnancy to the world.
Intimate Moments: PewDiePie's Early Experiences as a New Father
The newly published video provides an intimate glimpse into the moments preceding Björn's arrival and PewDiePie's early experiences as a new father. The video commences with heartwarming scenes of the YouTuber accompanying his wife to the hospital, candidly expressing his feelings of apprehension and excitement.
With a candid acknowledgment of his unfamiliarity with parenting, PewDiePie's honesty strikes a chord with countless new parents. Despite his initial nerves, the birth of baby Björn went smoothly and joyfully.
Welcoming Björn: Adjustments and New Beginnings
The video further explores the adjustments the couple made as they brought their newborn son home. Of particular note is the inclusion of their cherished dogs, Edgar and Maya, showcasing their reactions to the newest member of the family.
From Content Creator to Proud Father: PewDiePie's Influence and Impact
As one of the most influential and celebrated figures in the realm of online content creation, PewDiePie has amassed an enormous following spanning more than a decade. His subscriber count currently stands at an astonishing 111 million.
Navigating Parenthood: A Shift in Content and Focus
Given the transformative impact of parenthood, it's expected that PewDiePie's content output may differ from previous years. Having taken steps to achieve a healthier work-life balance, he noticeably reduced his presence on the platform last year.
In late June, he announced another hiatus in preparation for his son's birth. The frequency of his content uploads in the upcoming months remains uncertain as he navigates his newfound role as a loving father.