Sadia Khan's Bridal Photoshoot: A Blend of Tradition and Elegance
Sadia Khan's Bridal Elegance: A Timeless Blend of Tradition and Modernity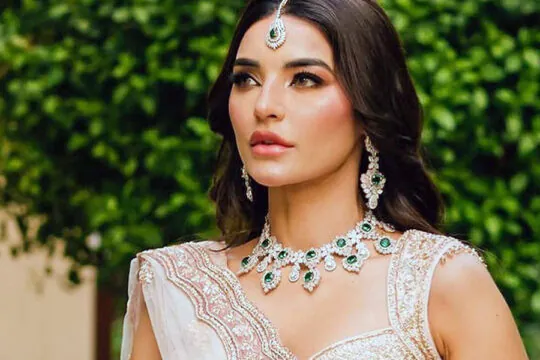 Pakistani actress Sadia Khan has recently graced the limelight with an enchanting photoshoot, where she donned a stunning beige gold bridal dress. The perfect fusion of traditional charm and contemporary allure, Sadia Khan effortlessly transported viewers into a realm of timeless elegance and sophistication.
The ethereal photoshoot captured the essence of bridal grace, with the delicate hue of the ensemble harmoniously complementing Sadia Khan's radiant complexion. The intricate details of the Frontier Raas Dubai dress celebrated the richness of cultural heritage while incorporating modern design elements that resonate with today's brides.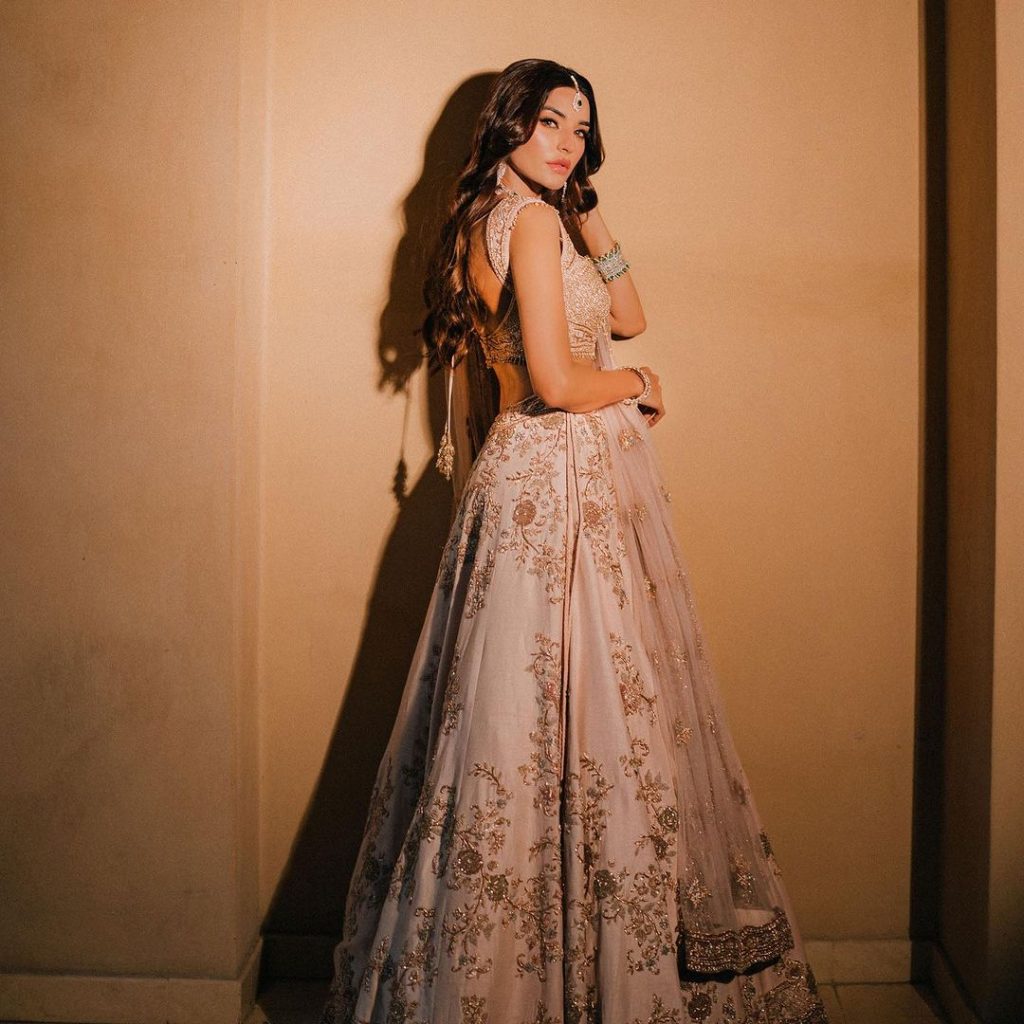 The softness of the color palette beautifully contrasted with the opulence of the embroidery, striking a delicate balance between understated elegance and luxurious grandeur. Sadia Khan's portrayal as a bride radiated an aura of romance and sophistication, captivating the imagination of those who admire her work.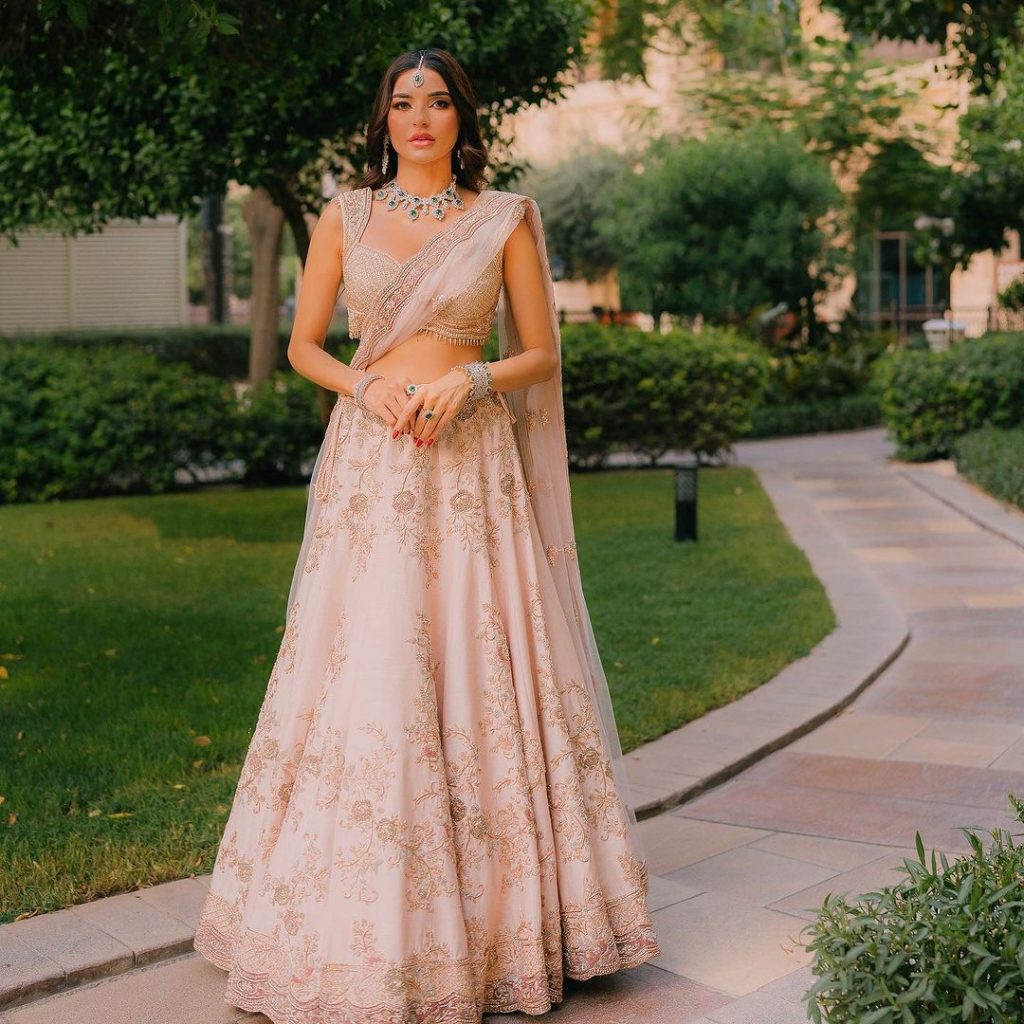 Beyond its aesthetic appeal, Sadia Khan's photoshoot serves as a tribute to the beauty and creativity that Pakistani fashion and entertainment industries offer. A total stunner, Sadia Khan seamlessly navigates between her chic wardrobe choices and her skillful acting endeavors. She continues to impress fans with her day-to-day pictures and videos, showcasing her fashion expertise and fearless experimentation with new styles.
Amid her fashion journey, Sadia Khan's acting career also shines bright. Her recent film "Huey Tum Ajnabi," where she stars alongside Mikaal Zulfiqar, is receiving praise for its intense and epic love story set against the backdrop of the 1971 war. This film marks another feather in her cap, demonstrating her versatility and talent on the silver screen.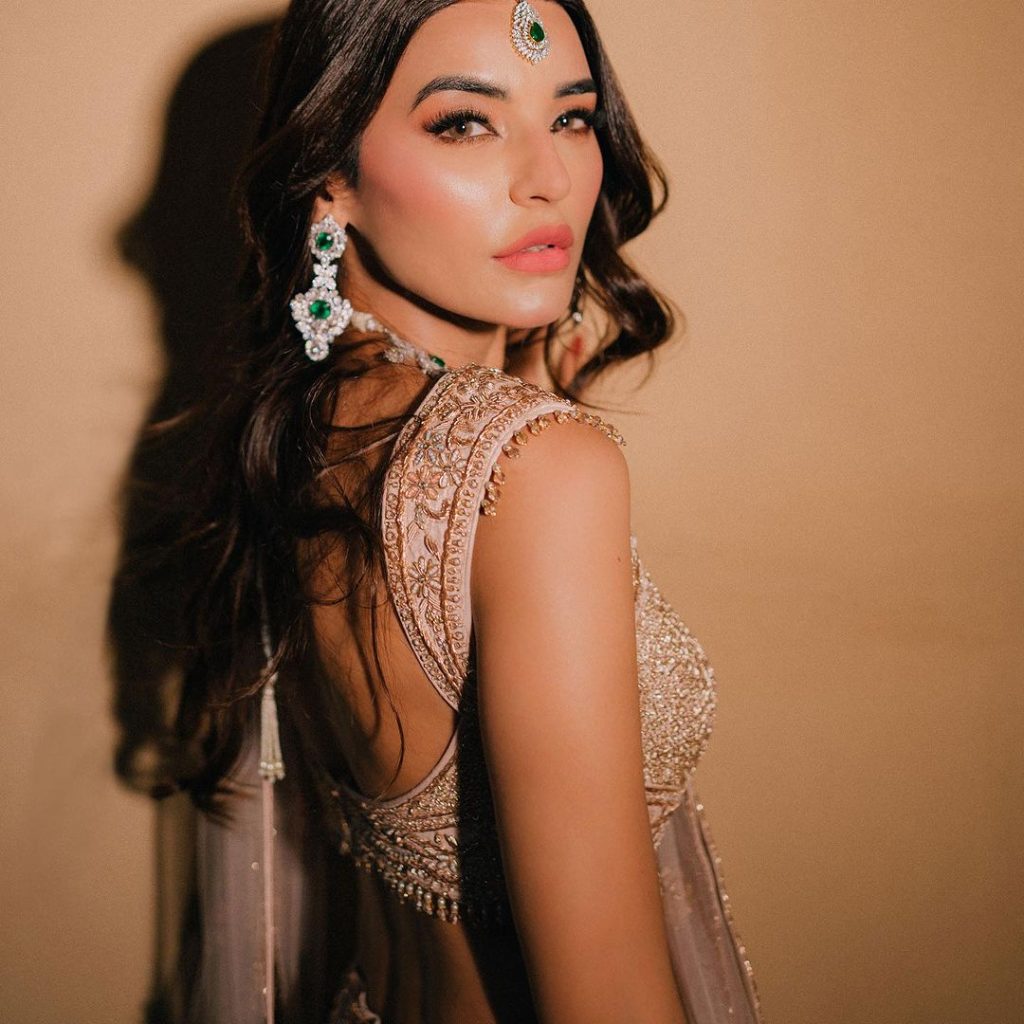 In conclusion, Sadia Khan's enchanting bridal photoshoot not only celebrates the beauty of tradition and modernity but also highlights her status as a style icon and accomplished actress.