Saif Ali Khan: Not Just an Actor, But a Master Chef at Home, Reveals Kareena Kapoor
Saif Ali Khan, Our Home's Cooking Maestro: Kareena Kapoor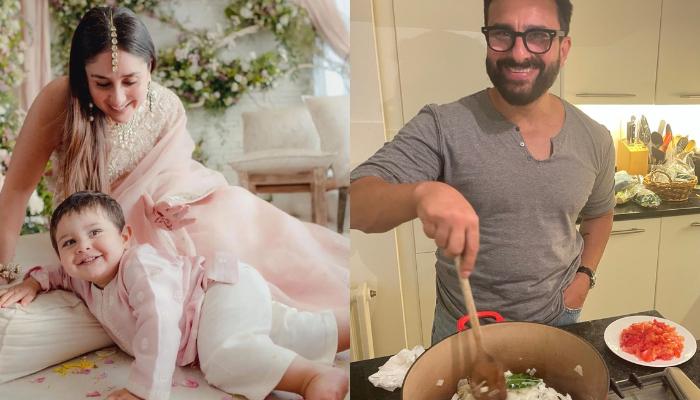 In a charming revelation, Bollywood icon Kareena Kapoor shared a delightful tidbit about her husband's kitchen skills. At an event in New Delhi, she revealed that Saif Ali Khan is not just an actor but also a fantastic chef in their home. "Saif is an amazing cook," she gushed, emphasizing his prowess in whipping up dishes from around the world.
Kareena shared, "We're homebodies who enjoy cooking together. Even when we invite guests, we prefer to host them at our place instead of a restaurant." She disclosed that Saif takes the lead in the kitchen, and they collaborate on choosing recipes before he works his magic.
With a playful tone, she admitted, "I don't even know how to boil water, but I have a husband who's the master chef at home." This revelation offers a glimpse into their harmonious partnership and highlights Saif's culinary flair.
The couple's shared love for whipping up meals together showcases their bond and adds a flavorful touch to their everyday life. As Kareena candidly put it, "Saif's the chef, and I'm the happy taste tester."