Shah Rukh Khan's Heartwarming Response to 4-Year-Old Fan's Dance Goes Viral
The Bollywood Superstar Delights Fans as 'Jawan' Takes Box Office by Storm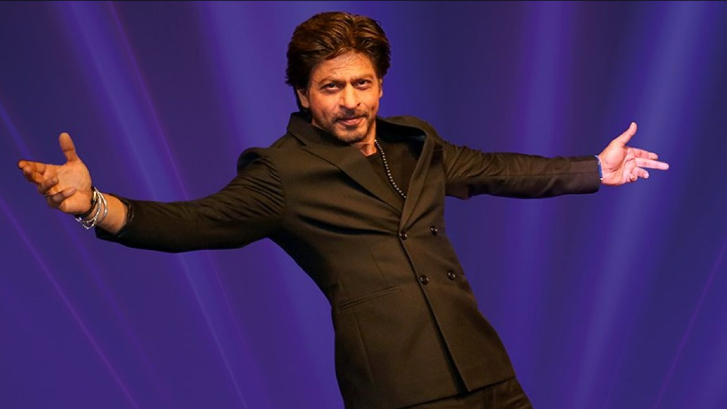 In a heartwarming gesture that has warmed the hearts of fans worldwide, Bollywood superstar Shah Rukh Khan recently shared an adorable exchange with a young fan on the social media platform. As part of his Tuesday tradition of engaging with fans, the actor responded to a video posted by a fan of her four-year-old daughter dancing to the hit song "Not Ramaiya Vastavaiya" from his latest blockbuster, Jawan.
The fan, clearly overjoyed by her daughter's enthusiastic performance, wrote, "I do not know how many takes you would have taken for this song, but my little chipmunk here does not stop grooving to your song at all! Jia is just 4 years old and tries to copy you, step by step! I hope you see this today and it makes your day merrier!" She tagged Shah Rukh Khan in her post, hoping to catch his attention.
In response, Shah Rukh Khan, known for his wit and warmth, replied with an endearing message: "Yes, it has made my day much, much better!!! Thank u… And yes, I did take more takes than she has to get it right. Ha ha… love u."
The interaction between the megastar and the young fan quickly went viral, spreading smiles and warmth across social media platforms.
Jawan, Shah Rukh Khan's second film release of the year, continues to dominate the box office. The film has been steadily amassing staggering earnings, with its current total surpassing ₹5.1 billion. On Monday, the film's third day in theaters, it raked in an impressive ₹50 million, as reported by renowned trade analyst Taran Adarsh. Notably, Jawan has already surpassed the lifetime earnings of the Hindi version of Baahubali: The Conclusion, securing its place as the third highest-grossing Bollywood film. It now stands poised to challenge Shah Rukh Khan's previous release, Pathaan, as well as the highly anticipated Gadar 2, both of which Jawan is expected to outperform in the box office rankings.
The heartwarming exchange between the Bollywood icon and his young fan, along with the film's remarkable box office success, continues to make headlines and cement Shah Rukh Khan's status as the beloved "King of Bollywood."