Shehroze Kashif: Youngest Ever to Conquer 13 of 14 Peaks
Pakistan's Climbing Sensation Sets Unprecedented Mountaineering Records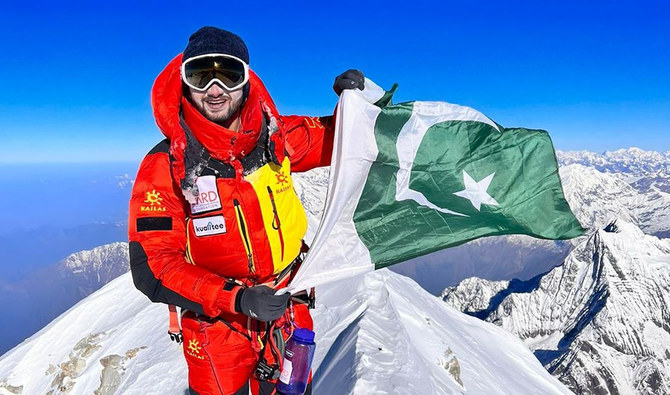 In a groundbreaking feat in the realm of mountaineering, Shehroze Kashif, an accomplished young climber hailing from Pakistan, has etched his name in history by conquering the summits of 13 out of the 14 highest peaks worldwide. The latest addition to his remarkable list of achievements is the ascent of Cho Oyo, the sixth-highest peak situated in Tibet.
What distinguishes Shehroze from his counterparts is not only the sheer magnitude of his accomplishments but also the speed at which he is scaling these towering milestones. Positioned on the trajectory to clinch the title of the youngest individual to scale all 14 of the world's highest peaks, Shehroze has just one more pinnacle left to surmount—Shishpangma.
The significance of this accomplishment in the challenging domain of mountaineering cannot be overstated. Scaling these towering peaks demands an exceptional combination of physical prowess and mental fortitude, coupled with an intimate understanding of the treacherous conditions prevailing at high altitudes. Shehroze Kashif's unwavering determination and exceptional skills have rightfully positioned him as a climbing prodigy and a burgeoning star in the universe of extreme mountaineering.