Talal Qureshi Lights Up Times Square with 'TURBO'
Pakistani Artist Makes History on the Global Stage with Fusion Album Featuring A-List Collaborations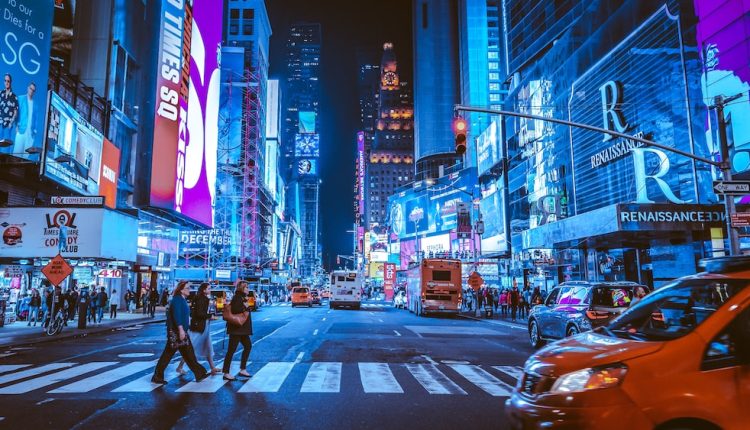 Pakistani artist Talal Qureshi is making waves on the global stage as he becomes the first from his country to feature on the iconic Times Square billboard with the support of Spotify. The digital music service is in the midst of a week-long promotion for Talal's latest album, 'TURBO,' starting from October 6, following its earlier appearance at Spain's FC Barcelona Stadium.
This spotlight on Times Square signifies Spotify's dedication to promoting local talents worldwide. Talal Qureshi, known for blending classical Pakistani music with modern electronic elements, is breaking barriers with Spotify's on-ground support, introducing his unique sound to a global audience.
'TURBO' serves as a musical bridge between East and West, featuring collaborations with talented artists like Zaw Ali, Zahoor, Blal Bloch, Natasha Noorani, and Maanu.
Times Square has previously seen legendary Pakistani musicians like Sanam Marvi, Tina Sani, Nazia Hassan, and Hadiqa Kiani on its billboards. Recent additions include Aima Baig, Natasha Noorani, Natasha Humera Ejaz, Momina Mustehsan, and Hassan Raheem. Emerging talents like Eva Baloch and Shae Gill from Coke Studio have also graced this renowned location, solidifying the global impact of Pakistani music.
Talal Qureshi's 'TURBO' shining bright in Times Square marks a significant milestone, showcasing the growing recognition of Pakistani artists on an international platform.