'The Legend of Maula Jatt' Crosses Rs 400 Crore Worldwide
The Legend of Maula Jatt' Sets New Record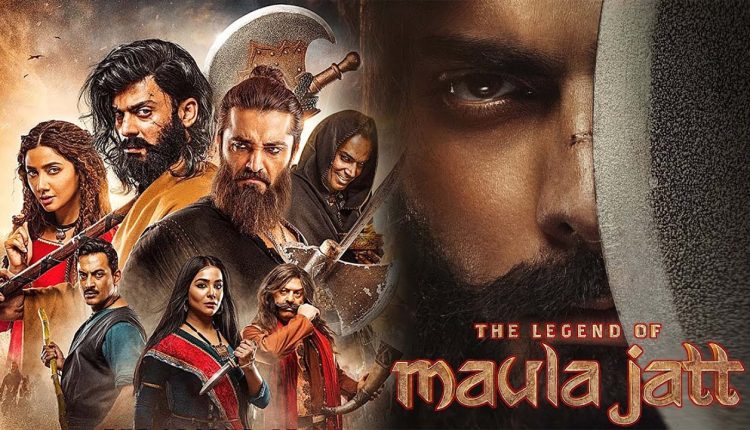 A decade after its release in October 2022, the Pakistan Punjabi movie 'The Legend of Maula Jatt', starring Fawad Khan and Mahira Khan, has achieved a significant milestone, crossing the 400 crore mark at the box office. This cinematic sensation has proven to be an enduring hit, raking in $5,016,493 domestically and an impressive $8,823,046 internationally, culminating in a remarkable total gross of $13,839,539 as reported by 'Box Office Mojo'.
Translated to the local currency at the current exchange rate, the movie's earnings tally up to a whopping 399.4 crore PKR. The movie's success story can be attributed to its captivating script, an ensemble cast that includes Fawad Khan, Mahira Khan, Humaima Malik, and Hamza Ali Abbasi, and the strategic promotional campaign initiated by director Bilal Lashari as far back as 2018.
What truly sets this film apart is its unexpected surge to success. With a substantial budget of 450 to 550 million PKR ($2-2.5 million USD), 'The Legend of Maula Jatt' emerged as an instant hit upon its premiere, defying expectations and capturing the hearts of audiences and critics alike.
Director Bilal Lashari's creative vision was not only limited to the director's chair but also extended to the role of producer. Fawad Khan's compelling performance as the central character, combined with the film's seamless blend of action, drama, and romance, added to its allure, making it a multifaceted cinematic experience.
The film's visual splendor, gripping narrative, and breathtaking action sequences garnered widespread acclaim, not only within Pakistan but also on a global scale. Crafted under the banners of Ammara Hikmat's Encyclomedia and Lashari Films, 'The Legend of Maula Jatt' pays homage to the 1979 classic directed by Yunus Malik. The storyline revolves around the intense rivalry between Noori Natt (Hamza Ali Abbasi), the leader of a ruthless gang, and the local hero Maula Jatt (Fawad Khan), with a touch of romance woven through the character Mukkho, portrayed by the talented Mahira Khan.
The film's triumphant journey at the box office highlights the evolving prowess of the Pakistani film industry and its capacity to captivate audiences, transcending geographical boundaries. As 'The Legend of Maula Jatt' continues to make waves, it cements its position as a cinematic gem etched in the chronicles of movie history.