What If Your Boyfriend Cheats?" Shah Rukh Khan's Daughter Suhana Khan Responds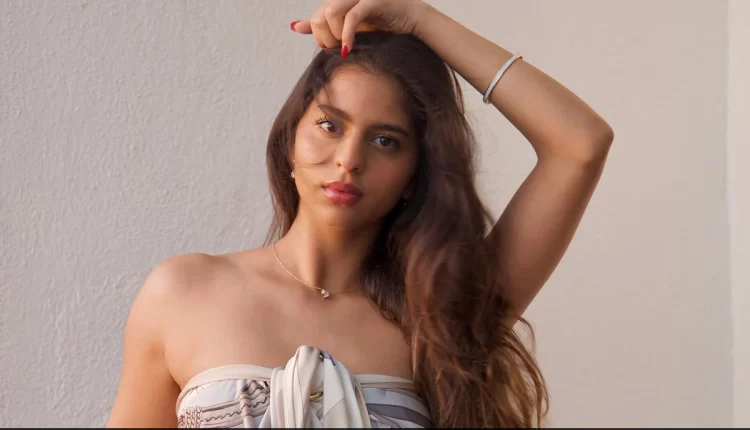 Suhana Khan, the daughter of Bollywood superstar Shah Rukh Khan, is gearing up for her debut film, The Archies, set to release on December 7. Recently, in an interview with Vogue, she was asked about her reaction if she found her boyfriend messaging other girls. Suhana's response was as golden as expected. Speaking as Veronica, her character in The Archies, she said, "Veronica already has a long list of boys chasing her. She will be texting other boys herself." However, speaking for herself, Suhana added, "I would dump him because I am the type of girl who strictly likes a one-woman man."
The cast of Zoya Akhtar's adaptation of The Archies stylishly announced the film's release date on Tuesday. Suhana Khan, Khushi Kapoor, Agastya Nanda, Mihir Ahuja, Aditi Saigal, Vedang Raina, and Yuvraj Menda posed next to a live billboard on Mumbai's Western Express Highway. The billboard features a countdown timer tracking the days left for the film's Netflix release.
The Archies gang had previously won hearts by serving food to guests at The Bombay Canteen on Independence Day.
The teaser of the film was released at the Netflix Tudum event in Sao Paulo, Brazil, earlier this year. The makers shared the teaser with a note, "You've seen them in comics, in books, and in Riverdale – but this time around, you'll see them in India! Set in the 60's, The Archies builds a world that's both familiar and new. Here's your first look."
This story highlights the importance of self-respect and the courage to stand up for oneself in relationships. Suhana Khan's response reflects a strong and independent mindset, which is essential for healthy relationships and self-esteem.