Yashma Gill Glows in Vibrant 'Sooraj Mukhi' Ensemble
Yashma Gill Shines in Elegant Yellow Outfit from Erum Khan's Collection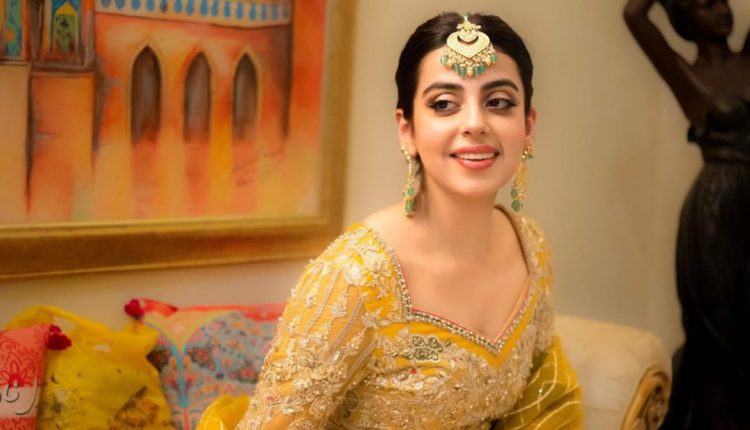 Showcasing the epitome of elegance and grace, Yashma Gill, the rising star of the showbiz world, dazzles in a stunning yellow outfit from designer Erum Khan's collection.
The 'Sooraj Mukhi' ensemble glows with its vibrant yellow shade, adorned with intricate threadwork, delicate pearls, and meticulous sequins that capture the essence of traditional opulence.
The timeless gotta embellishments add to its charm, creating a perfect blend of classic allure and contemporary style.
Yashma Gill's effortless grace harmonizes flawlessly with this masterpiece. The radiant yellow attire not only resonates with her lively personality but also showcases her impeccable fashion sense.
Known for her remarkable acting talent, Yashma Gill began her career in 2016 and has since become a prominent figure in the Pakistan showbiz industry. Her role as Shanzay in the popular drama serial "Pyar Ke Sadqay" received widespread acclaim.
In addition to her acting prowess, Yashma Gill is admired for her captivating looks and charming persona, making her a sought-after presence on social media platforms.