Zero Makeup: Elevating South Asian Beauty with Must-Have Products
Nabila Maqsood's Beauty Revolution for South Asian Skintones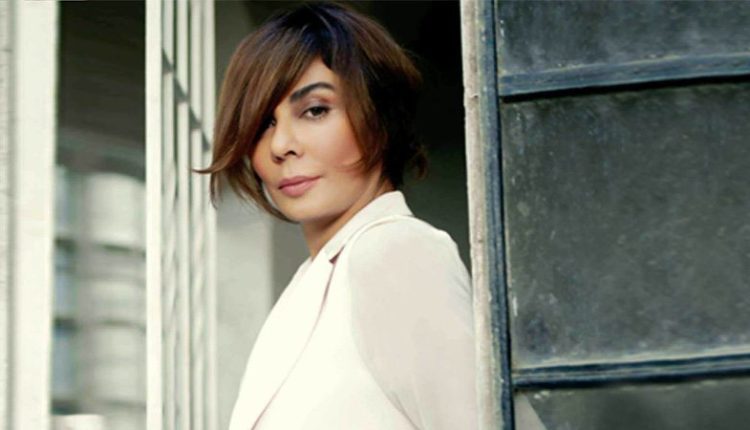 Breaking Beauty News: Zero Makeup Revolutionizes South Asian Beauty Scene
In a groundbreaking development for the South Asian beauty community, Nabila Maqsood, an iconic figure in the makeup industry, has made waves with her latest endeavor—Zero Makeup. With over three decades of expertise as a renowned Pakistani makeup artist, Maqsood's name has become synonymous with beauty excellence. Her contributions range from representing Pakistan at prestigious international events like IIFA to nurturing emerging talents. Now, she's taking her legacy to new heights with a makeup brand designed to cater specifically to the needs of South Asian individuals.
Zero Makeup's Must-Have Products Unveiled
Zero Makeup has quickly become the talk of the beauty industry, and rightfully so. The brand's commitment to superior quality makeup products, both affordable and tailored to the Pakistani skin tone, has captivated beauty enthusiasts worldwide. On this sunny Sunday, we bring you a selection of must-have products from Zero Makeup that will rejuvenate your makeup collection with the added convenience of two versatile, all-in-one products.
1. Ultra Black Water-Resistant Dual Mascara Liner
Searching for the ultimate eye makeup product that seamlessly blends convenience with stunning results? Look no further. Zero Makeup's latest creation, the Ultra Black Water-Resistant Dual Mascara Liner, is set to redefine the game when it comes to eye definition.
Ultra Black: Prepare to enhance your gaze with the deepest black pigment this mascara liner offers, ensuring your eyes speak volumes.
Two-in-One: This versatile product serves a dual purpose; it's not merely a mascara but also a liner, providing an all-in-one solution for your eye makeup needs.
Water-Resistant: Say farewell to smudging and dreaded panda eyes. The water-resistant formula ensures your eye makeup stays put, regardless of the weather or your daily activities.
Lengthening: Achieve the illusion of longer, fluttery lashes with just a few effortless swipes.
Volumizing: Amp up the volume! It adds thickness and fullness to your lashes, resulting in a bold and dramatic look.
Dermatologically Tested: Rest easy knowing that this product has undergone dermatological testing, making it safe for your delicate eye area, even for those with sensitive skin.
A competitively priced local gem, the Zero Makeup Face Perfecting Palette, provides an affordable alternative to high-end international brands, combining blush, concealer, foundation, and lipstick in a sleek palette.
2. Zero Makeup Face Perfecting Palette: Your All-in-One Makeup Solution
Imagine having all your makeup essentials in one sleek palette—no more rummaging through your makeup bag or cluttered drawers. The Zero Makeup Face Perfecting Palette offers everything you need at your fingertips, a makeup wardrobe condensed into a compact, travel-friendly form.
The Power of Powder: Setting your makeup is crucial for longevity, and the included powder not only keeps your makeup in place but also controls shine, ensuring you stay fresh throughout the day without the need for midday touch-ups.
The Rosy Glow: Add a touch of color to your cheeks with the blush shade in the palette, catering to both subtle flush and vibrant pop preferences, resulting in a healthy, radiant complexion.
Crafted from the Finest Ingredients: You can feel confident about what you're applying to your skin. Dermatologist-tested and designed with your skin's health in mind, these products boast the finest ingredients.
Celebrating South Asian Beauty
In a market filled with makeup brands, South Asian skin tones have often been overlooked, leaving many struggling to find the perfect foundation shade that complements their complexion. However, Zero Makeup is changing the game by focusing on our skin tone, with the shade 'Ivory' specifically designed for Pakistanis.
World of Beauty Possibilities with Zero Makeup
Zero Makeup products are more than just makeup; they represent a transformative journey in a single compact package. Incorporate these two all-inclusive products into your routine, and experience the convenience, quality, and versatility they offer. Bid farewell to clutter and embrace a makeup routine that is both efficient and flawless. Elevate your makeup game with Zero Makeup and discover a world of endless beauty possibilities!