Canada-India Tensions: Concerns Grow for Sikhs in Punjab
Diplomatic Row and the Sikh Diaspora's Anxieties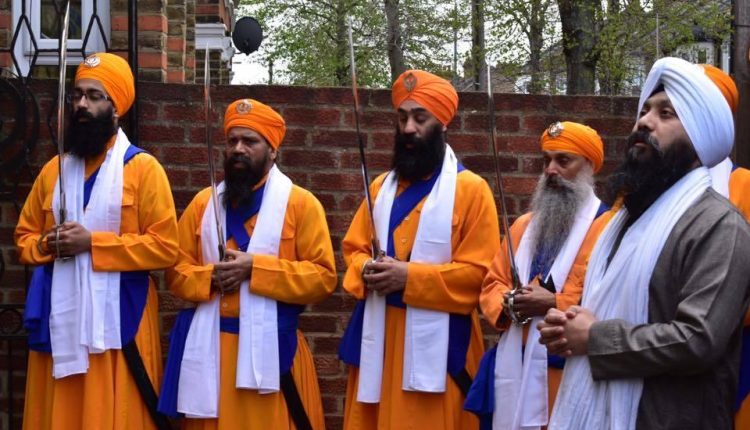 In the heart of Punjab, a bitter dispute between India and Canada is sending shockwaves through the Sikh community, triggering fears of repercussions from India's Hindu-nationalist government and concerns about the future of Sikhs seeking a better life in North America.
The recent murder of Hardeep Singh Nijjar, a Canadian citizen and separatist leader, outside a temple in a Vancouver suburb, has become a focal point in the escalating tensions. Canadian Prime Minister Justin Trudeau's assertion that there are "credible allegations" linking Indian government agents to the killing has further fueled the diplomatic standoff.
India, having labeled Nijjar a "terrorist" in 2020, vehemently rejected Trudeau's claims, dismissing them as "absurd." In response, India took several punitive measures, including expelling the chief of Canadian intelligence in India, issuing travel warnings, halting visa issuance to Canadians, and downsizing Canada's diplomatic presence in India.
Sikhs, constituting just 2% of India's massive population but a majority in Punjab, a state with a rich religious history dating back 500 years, find themselves caught in the crossfire. The Sikh diaspora in Canada, particularly concentrated in protests against India, adds another layer of complexity to the situation.
The dream of a separate Sikh homeland, Khalistan, which faced a brutal crackdown by India in the 1980s and '90s, still lingers. In Bharsinghpura, the village where Nijjar hailed from, opinions are divided. His uncle, Himmat Singh Nijjar, commended Trudeau's bold stance but expressed concerns about the impact on diplomatic relations and economic prospects in Punjab.
Punjab, once the prosperous breadbasket of India, has seen a decline in fortunes as other states focused on manufacturing, services, and technology surged ahead. The economic downturn has spurred a desire among families to send their sons and daughters to Canada, seeking better opportunities.
However, with the recent tensions, there is a palpable sense of fear among the youth. Gursimran Singh, a 19-year-old undergraduate, worries about the possibility of Canada restricting student visas and potential hurdles imposed by the Indian government. The Golden Temple in Amritsar, a revered Sikh shrine, has become a place where students pray for successful visa applications.
The complex dynamics extend beyond diplomacy and touch on historical tensions between Hindus and Sikhs, particularly highlighted by the storming of the Golden Temple in 1984. The recent agricultural protests led by Sikh farmers further strained relations between Sikh groups in Punjab and Prime Minister Modi's BJP government.
Sandeep Singh, a 31-year-old from Nijjar's village, pointed out that Modi's government has instilled an "atmosphere of fear," deterring young people from participating in protests. The fear extends to parents, worried that their children could face similar fates as Nijjar in Canada.
Accusations fly both ways, with Sikh groups alleging persecution by the Indian government, and BJP leaders asserting that demands for independence pose a threat to India. Despite the tensions, the BJP maintains that no leader has done more for the Sikh community than Modi, further complicating the intricate web of allegiances and grievances in this unfolding saga.