China's Dominance in Global Connectivity: A Look at MWC 2023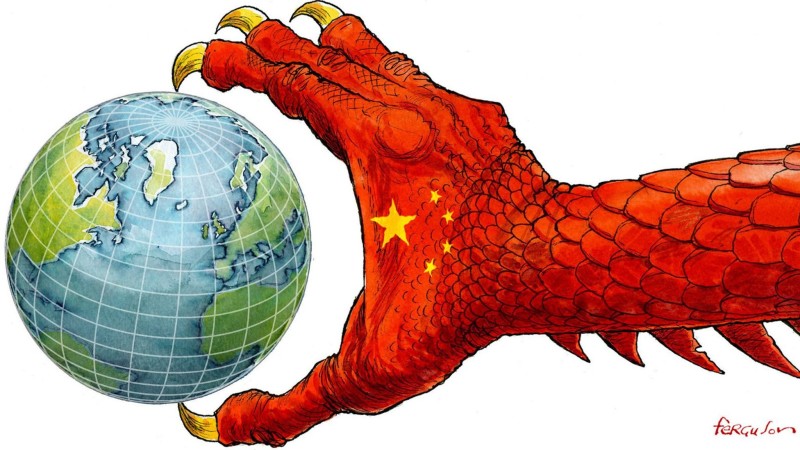 At the Mobile World Congress (MWC) 2023 in Barcelona, China's impact on the global tech industry was palpable. Amidst the brightly lit stands showcasing networking equipment and mobility startups, Chinese manufacturers stole the show. One standout was Unitree's pair of shiny robot dogs that had crowds of onlookers transfixed. While it was clear that the theme of the world's largest mobile-tech fair was "Velocity — Unleashing Tomorrow Today," the Chinese manufacturers' presence underscored China's dominance in the global connectivity race.
Avi Greengart, an analyst at Techsponential, explained that Chinese vendors are increasingly globalizing phones already released in China, such as Xiaomi's flagship phones, the Xiaomi 13 and Xiaomi 13 Pro. As a result, consumers have more options, especially for foldables. In the battle for market dominance, Xiaomi is gearing up to compete head-to-head with top-shelf producers like Apple and Samsung.
However, the real battle wasn't overtly present at the event. The US-China tech rivalry loomed large over the MWC 2023, as China's outsized presence sent a clear message to the US about China's preparedness to seek markets worldwide, even amidst tensions with Washington. The past few years have seen Huawei, a Chinese tech giant, subjected to ever-tightening restrictions by the US that have cut it off from critical components like semiconductors and chip-making equipment. A few weeks ago, the US government stopped providing licenses to US companies that allowed them to export to Huawei.
Despite these restrictions, Huawei still has a massive global footprint and strong ties with international clients, as showcased in the third-party test results. According to the company, 5G networks delivered by Huawei provide an optimal experience in 13 countries, including Switzerland, Germany, Finland, the Netherlands, South Korea, and Saudi Arabia. Moreover, Huawei has signed over 3,000 contracts for industrial 5G applications, collaborating with operators and partners from various industries.
Europe's dependency on Chinese technology is a growing concern, particularly given its status as a systemic rival. According to a study from Danish telecoms consulting company Strand Consult, Germany alone relies on Chinese technology for nearly 60% of its 5G networks. Founder John Strand was vocal about Europe's misplaced willingness to allow Chinese components in critical infrastructure, stating, "I don't think it is smart to build a digital infrastructure and be dependent on Chinese companies." Strand argues that the reality is that Germany is more dependent on Chinese companies for vital infrastructure than it was on Russian gas.
In conclusion, the MWC 2023 highlighted the real-life divides that exist, including the geopolitical kind. The event served as a launchpad for new devices, but perhaps its real function was to push discussions about the future of connectivity and who gets to create it more prominently in the public sphere. The future of connectivity is a global concern that affects us all, and China's dominance in the race is becoming increasingly evident.