Dubai Takes Center Stage: Surpasses London, New York, and Paris in Global Luxury Property Market
Dubai's Unprecedented Rise in Luxury Real Estate Surpasses Top Global Cities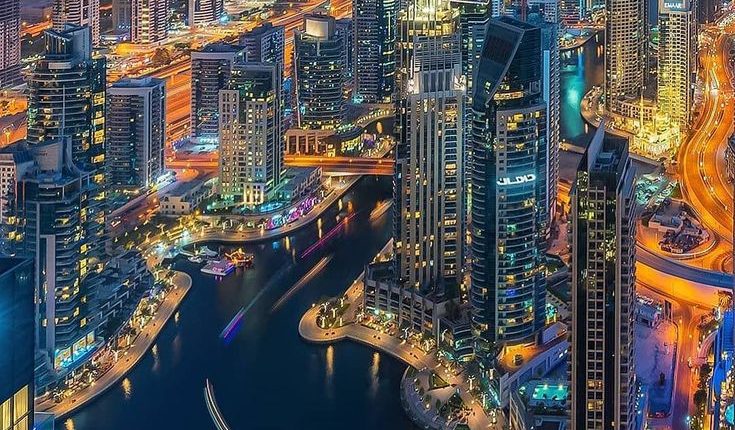 Dubai, the bustling Emirate known for its glitzy skyscrapers and opulent lifestyle, has achieved a remarkable feat in the world of luxury real estate. In 2023, the city surpassed renowned global destinations like London, New York, and Paris to become the top luxury property market globally.
According to the latest report, Dubai has secured a staggering $850 million from the sale of high-end residences priced at $10 million and above in the first half of the year. Within these six months, a total of 176 properties exceeding $10 million found buyers, showcasing the insatiable appetite for luxury living in the city. Among the impressive transactions, one of the most eye-catching was the sale of a penthouse in the Bulgari Lighthouse residence on Jumeirah Bay Island, fetching a jaw-dropping $111.6 million.
The growing prominence of Dubai in the global real estate scene has led to a surge in off-plan sales, accounting for approximately half of all property sales during the first half of 2023, as reported by the Allsopp & Allsopp H1 2023 market report. The heightened interest in the luxury property segment has also resulted in a significant increase in property prices across Dubai, with an average growth rate of 17 percent. However, the luxury sector has witnessed even more substantial hikes, indicating the growing demand for high-end living spaces in the city.
Lewis Allsopp, the CEO of Allsopp & Allsopp, expressed his surprise at the sale of the $111.6 million penthouse and highlighted Dubai's newfound status as the global leader in luxury real estate, as quoted by Arabian Business. He mentioned that the market has seen an impressive competition, with approximately four potential buyers bidding for each listed property, driving the average sales price to around $981,000, marking a nearly 10 percent increase over the past six months.
The first half of 2023 proved to be a record-setting period for Dubai's property market, achieving a staggering $48.46 billion in sales, reflecting a remarkable 55.4 percent rise from H1 2022, according to the report. The surge in interest has also been evident in the number of new buyer registrations, which soared by over 84 percent compared to the same period last year, as reported by the agency.
Dubai's meteoric rise as the global leader in luxury real estate is a testament to its allure and magnetism for high-net-worth individuals seeking lavish properties in an iconic cityscape. As the city continues to attract affluent investors and homeowners from around the world, its position as a coveted destination for luxury living is set to further solidify in the years to come.