Elon Musk vs. Mark Zuckerberg Cage Fight to be Live-Streamed on X Platform
Battle of the Billionaires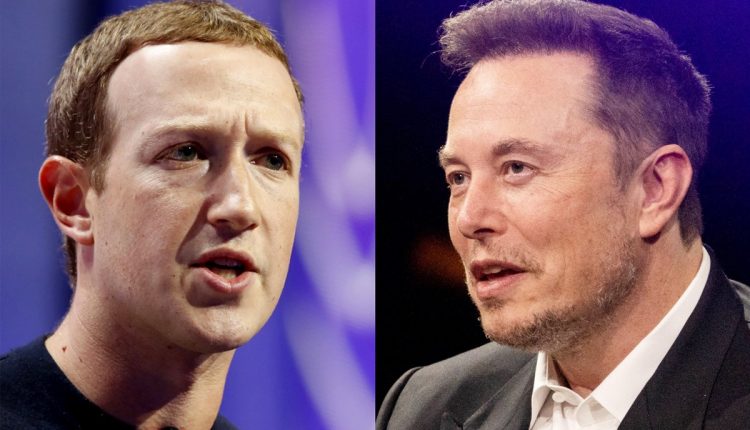 The anticipation surrounding the much-talked-about cage fight between tech titans Elon Musk and Mark Zuckerberg has reached a crescendo. The exciting announcement that the battle will be live-streamed on the social media platform X, formerly known as Twitter, comes directly from Elon Musk himself.
This playful rivalry between two of the most influential figures in the social media sphere began to take shape back in June. Musk kickstarted the good-natured feud by openly expressing his willingness to engage in a cage fight. Not one to back down from a challenge, Mark Zuckerberg responded with a playful inquiry about the location for the showdown.
It was Elon Musk who suggested the famed Vegas Octagon as the ideal venue for this face-off. The Octagon, renowned for hosting intense mixed martial arts (MMA) championship bouts, seemed fitting for this unconventional encounter.
Adding a heartwarming twist to the spirited rivalry, Elon Musk revealed that all proceeds from the event would be channeled towards charitable causes, specifically benefiting veterans. While Musk's intentions to donate the proceeds to charity showcased the event's philanthropic angle, Mark Zuckerberg, the CEO of Meta, has yet to respond to Musk's latest announcement.
As fans across the globe await with bated breath, the Musk vs. Zuckerberg cage fight promises to be an unforgettable spectacle, combining entertainment and technology in an unprecedented manner. With the announcement that the event will be live-streamed on the X platform (formerly Twitter), viewers worldwide can look forward to witnessing this much-anticipated clash of the tech titans.