Emirates Airline Reports Surging Passenger Demand
Dubai Carrier Exceeds Expectations with High Post-Pandemic Travel Demand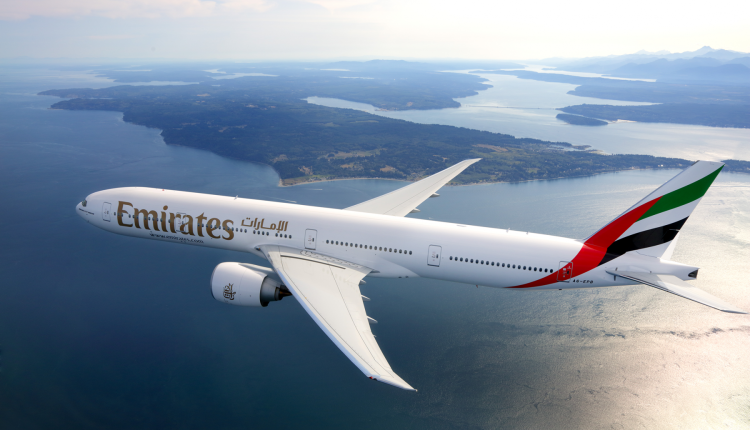 Dubai's flagship carrier, Emirates airline, has announced that passenger demand remains exceptionally high, surpassing its earlier forecasts and expectations. Adel Ahmed Al Redha, the Chief Operating Officer of Emirates, made this revelation during the inaugural day of the Global Conference for Shaping Future Policies of Ports held in Dubai.
Al Redha expressed confidence that this robust trend would persist, citing the remarkable resurgence of the aviation sector post-pandemic. "Demand continues to be very high and positive across our networks and every country we go to. It has exceeded our expectations and forecasts. We see this demand continuing to grow," stated Al Redha.
Emirates witnessed a remarkable turnaround in the previous financial year, reporting a profit of Dh10.6 billion, a stark contrast to the Dh3.9 billion loss incurred in the preceding year. The airline's revenues also soared to Dh107.4 billion, with a substantial cash balance of Dh37.4 billion.
August 2023 marked one of Emirates' busiest summers to date, with the world's largest international airline transporting over 14 million passengers. Remarkably, seat load factors consistently exceeded 80 percent across its global network between June and August. Dubai's year-round appeal as a tourist destination has significantly bolstered Emirates' performance, as well as that of other local carriers, in the post-pandemic era.
The aviation sector in the United Arab Emirates (UAE) has experienced a resurgence, with several airlines reporting strong profits in 2022. The surge can be attributed to the phenomenon known as "revenge travel," where people are making up for lost travel opportunities during the pandemic.
Air Arabia reported a substantial profit of Dh1.2 billion for 2022, marking a remarkable 70 percent increase. Similarly, flydubai reported a historic profit of Dh1.2 billion in 2022, reflecting a 43 percent increase compared to the previous year.
Al Redha emphasized the significance of the travel and tourism sectors to the GDP of countries, particularly during the pandemic. He also highlighted the potential of cutting-edge technologies in addressing the challenges posed by airport infrastructure limitations, such as runway operations and terminal congestion. These advancements are poised to play a crucial role in mitigating intensified competition between airlines and airports on a global scale.