Etihad Rail Bridge Installation to Cause Delays on Dubai's Sheikh Zayed Road
Plan Your Route Wisely: Temporary Disruption Expected as UAE Expands its National Rail Network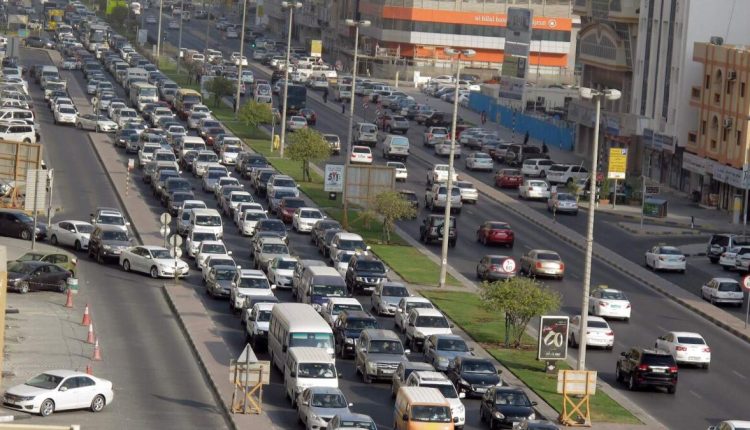 Dubai, UAE – The Roads and Transport Authority (RTA) issued a warning to motorists about anticipated delays on the Al Yalayis Interchange along Sheikh Zayed Road in Dubai this weekend, owing to the installation of the Etihad Rail Bridge. The announcement came on Friday as the RTA urged residents to plan their routes accordingly.
Starting from 12:00 AM on Saturday, September 23, through 12:00 AM on Monday, September 25, commuters traveling from Al Yalaysis Road towards Dubai and Abu Dhabi can expect delays. The RTA advised drivers to pay close attention to directional signs and consider utilizing alternative routes to ensure a smooth journey to their destinations.
The installation of the Etihad Rail Bridge is part of the ongoing development of the national train network. Etihad Rail has already commenced its commercial freight services, offering efficient transportation for various types of cargo across the United Arab Emirates.
Stage Two of the Etihad Rail project spans the UAE, connecting the emirates from the Saudi Arabian border at Ghuwaifat. This extensive network links major locations such as Abu Dhabi, Khalifa Industrial Zone Abu Dhabi (KIZAD), Khalifa Port, Jebel Ali Port, Dubai, Sharjah, Ras al-Khaimah, and extends to Fujairah on the UAE's east coast. Furthermore, Etihad Rail is set to establish connections with the planned GCC network, facilitating cross-border transportation between the UAE and its GCC neighbors.
As the UAE continues to develop its transportation infrastructure, these temporary inconveniences on the roads signify significant progress toward enhancing the nation's connectivity and logistics capabilities. Commuters are encouraged to plan their travel accordingly during the installation period and follow the RTA's guidance to ensure a hassle-free journey.