Exclusive Discounts for UAE Residents at Dubai Miracle Garden
Discover the Floral Extravaganza for Less - Dive into Nature's Palette with Special Resident Rates at Dubai Miracle Garden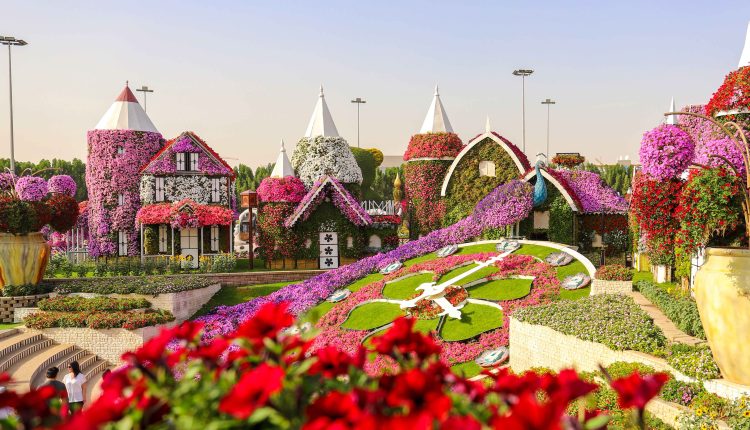 In a delightful gesture towards its local patrons, Dubai Miracle Garden is rolling out a limited-time offer that brings smiles to the faces of UAE residents. The lush haven of floral wonders is now accessible for the special rate of just Dh65 for both adults (12 years old and above) and children (3 to 12 years old). This exclusive pricing is a testament to Dubai Miracle Garden's commitment to providing an affordable and enchanting experience for those who call the UAE home.
To avail this exceptional offer, residents need only present their Emirates ID at the dedicated ticket counters within the garden premises. This strategic move not only ensures a seamless entry process but also extends a warm welcome to locals seeking a retreat into the vibrant colors and fragrances of the renowned Miracle Garden.
This resident-centric pricing strategy creates a distinctive advantage, as UAE residents can now revel in the breathtaking beauty of the garden at a significantly discounted rate compared to tourists and other visitors. It's not just a visit; it's a privilege for those who have made the UAE their home.
For those who are not UAE residents, the regular admission prices stand at Dh95 for adults (12 years old and above) and Dh80 for children (3 to 12 years old). As an added bonus, toddlers under 3 years old enjoy complimentary entry. These rates, inclusive of VAT, offer an affordable gateway to an extraordinary floral spectacle.
Dubai Miracle Garden, now in its 12th season, reopened its gates last weekend, marking the beginning of a new chapter in its legacy as a must-visit winter attraction. As the radiant blooms come to life, residents and visitors alike are invited to immerse themselves in the unparalleled beauty of nature, creating cherished moments amidst the vibrant tapestry of Dubai Miracle Garden.