Experience Luxury: Burj Al Arab Dubai's 24 Carat Gold iPads for Guests
Discover the Exclusive Virtual Concierge Service at the Burj Al Arab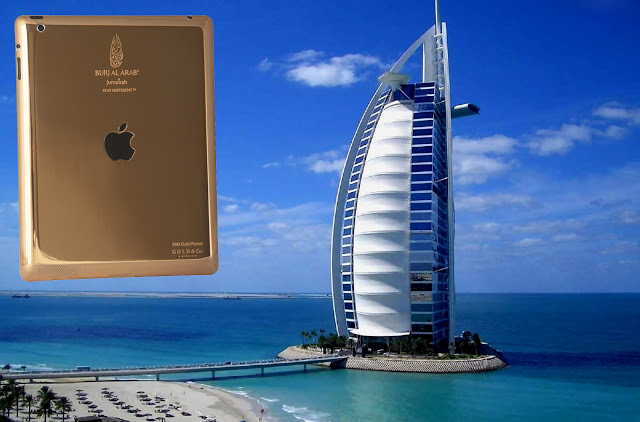 In a remarkable enhancement of its guest services, the renowned Burj Al Arab hotel has unveiled a distinctive feature for its patrons upon check-in – 24-carat gold iPads. These exquisite tablets bear the prestigious hotel's logo and are equipped with bespoke software, facilitating easy access to essential hotel information and an array of premium services including tailored dining options and concierge services.
Referred to as the "virtual concierge" by Burj Al Arab, this cutting-edge offering sets a new industry standard as the first of its kind in the world of hospitality. The hotel's General Manager has expressed unwavering confidence that these gilded iPads will significantly elevate the overall guest experience. Furthermore, the hotel has equipped all of its opulent suites with iMacs, further augmenting its technological offerings for discerning guests.
Crafted by the renowned Gold & Co London, these gold-plated iPads are emblematic of opulence and extravagance, reinforcing the Burj Al Arab's reputation as a pinnacle of luxury. However, it is worth noting that unlike the exclusive toiletries offered to guests, these golden gadgets are to be returned upon check-out, preserving their exclusivity within the hotel's opulent amenities.