Family Takes Legal Action Against Google for Deadly Bridge Fall Due to Navigation Error
Wrong Directions from Google Maps Allegedly Lead to Tragic Accident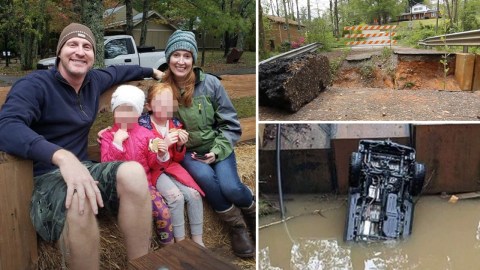 In a significant legal development, the family of Philip Paxson, who tragically lost his life in September 2022, is taking legal action against tech titan Google. The lawsuit asserts that Google Maps, the navigation tool relied upon by Paxson, provided him with erroneous directions, unwittingly guiding him onto a dilapidated bridge. This fateful detour resulted in a devastating fall from a height of approximately 20 feet, leading to Paxson's untimely demise.
The heart-wrenching incident occurred as Philip Paxson was making his way home following his daughter's birthday festivities. Shockingly, Google Maps led him onto a bridge that had deteriorated over time, devoid of any warning signs or safety precautions, as emphasized in the lawsuit.
Beyond holding Google accountable, this legal action also implicates Alphabet, Google's parent company, as well as two local entities responsible for the maintenance of the bridge and surrounding land. The lawsuit contends that their negligence played a role in the tragic outcome, owing to their failure to address the bridge's structural issues or adequately warn travelers of the potential hazards.
While seeking compensation for their profound loss, the Paxson family has refrained from specifying a monetary figure. In response to these allegations, Google has expressed its condolences to the grieving family and pledged to conduct a thorough investigation into the circumstances surrounding the incident, focusing on their navigation system.